Nigerian Dating Scams


The Nigerian dating scams target the lonely and vulnerable.
The most common comment of victims who think they have found the love of their life is "I can't believe I was so stupid!"
From internet cafes all over west African countries like Nigeria, Ghana, Ivory Coast, Senegal etc scammers are zeroing in on their prey - singles looking for love online. The Nigerian dating scams are hugely profitable.
The Nigerians call them 'maghas' which is slang for gullible white people.
The scammers spend their day trolling the dating sites and chat rooms for contact emails, and then send off thousands of fraudulent letters and emails awaiting the victim's replies.
They are offering the chance of finding true love and happiness, and there are plenty of takers!
However sooner or later, the vulnerable hearts receive requests that will ultimately lead to financial losses and heartbreak.
The scammers choose chat rooms and dating sites because the person in love offers the chance of the biggest payoffs.


How Does the Scam Work?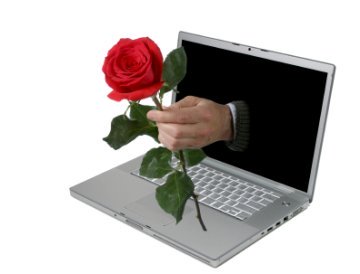 The Nigerian dating scams are often not easy to detect as the scammers are often highly educated, have exceptional patience and they do their homework!
The scammers start by stealing a photo from an internet site. They prefer to use images of white people capitalising on stereotypes and perceptions. The photos are usually of beautiful people and the quality of the photo is high.
The photos are usually stolen from modeling sites with reports that 90% of them are being taken from Focus Hawaii. If you think you are being scammed, go to this site and browse all the photos to see if the person you are communicating has a photo on this site. Then you will know for sure it is a scam!
However they also use photos taken from profiles of other people on dating sites, so remember that the photos that scammers use are not photos of themselves - they are photos of innocent victims.
They also use many aliases, emails, photos, gender, age and sexual orientation in order to cast their net to catch as many victims as possible.
Often the scammers use attractive female photo profiles because lots of men will respond to an attractive woman's personal ad based on the photo alone. They also tend to target middle-aged people looking for stable relationships. The rationale is that this type of person is likely to be more desperate, gullible and financially stable.
They then post ads with fake profiles on online dating sites . They also lurk in chat rooms and social networking sites as well as Christian and other religious-based dating sites. They then spend months chatting up and luring their naive targets with online intimacy.
They often pretend to be foreign specialists [from the US, UK or Canada, but can be any European country]temporarily working in Nigeria or other African country. A slight twist is is when the scammer pretends to live in the same country as the victim, and once a relationship has developed, then advise they are required to go to a west African country on an assignment.
Some of the sophisticated scammers send cheap presents such as flowers or candy [from stolen credit cards] to capture the hearts of lonely women.
Then they choose one of two approaches. They either advise that their employer pays them with Money Orders and they can't cash them in Nigeria or are having trouble cashing them. Then they convince their soul mates to bank them into their bank account and then wire them the money via Western Union. They are often told to keep some of the money for their trouble [which helps to build trust and also helps make them an accessory to the crime!].
After a few weeks the bank will advise the Money Orders are fraudulent and then the victim is responsible for paying the money back to the bank, and in some cases face charges of passing counterfeit instrument.
Sometimes the scammer purchases goods with stolen credit cards but have trouble getting them delivered as many US merchants are now wary of shipping to Nigeria. They ask if their soul mate can re-ship them to Nigeria.
Or the alternative is to say their wallet has been stolen, hotel owner holding their passport, custom officials need to be bribed, new plane tickets are needed, they have been victimized and put in jail and need money to bribe their way out, or they need money for an operation etc.
The reasons for needing the money will sound plausible.
Regardless of the series of mishaps, the end result is the same - the cyber soul mate is asked to send money!
How to Spot the Nigerian Dating Scams
The person is new to the website or hasn't logged in many times
The photo looks like a model or looks 'too good to be true'
The profile is not well written
You are asked to go straight from on-site messaging to off-site messaging such as regular email or instant messaging [to prevent the dating site administrators seeing the evidence of the scam and kicking them off the site]
The scammer will shun live video chat because the photo is fake. The excuse they will give is lack of technology in Nigeria. They will usually hire someone with an appropriate accent for the phone calls
The information they provide sounds like the story above
More information on Oil Rig Scammers
What to do for Nigerian Dating Scams
Once the scammer has asked for money, stop further communications with them
Report them to the dating site
No matter how trustworthy they may seem, DO NOT SEND THEM MONEY
If you have sent them money, your chances of getting it back are really zero, but you should report it to the Police
Advice for Nigerian Dating Scams
Have A Great Story, Tip, or Review About This Topic?
Do you have any experience or knowledge of the Nigerian Dating Scams to help others.

Share your story, tip or review with the world.

What Other Visitors Have Said
Click below to see contributions from other visitors to this page...

Nigerian Dating Scams