Dr. Harsha Kumar, Is he scam or for real? Met on shaadi.com?
by Rachelle
(India)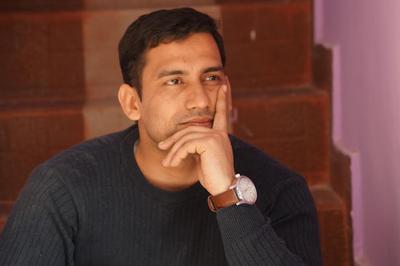 I have been in touch with this guy called Dr Harsha Kumar, an orthopedic surgeon working for UN, from Cedar City , Utah and currently posted in Kenya for supposedly 5 weeks. He is Very handsome, tall and has a charming personality. I fell for this guy after thinking he was a perfect match for me.


But one day, he called for the first time and his English was broken, had an african accent and that is when i got suspicious. His parents are no more, single, never married, 36 year old born on 0ctober 10, 1980. Parents hailing from Chittoor, Andhra Pradesh. He had written a whole story of himself of his likings and he said he likes me and that he is coming to India to see me.
Sent me photos of him also. All great to see but I do not know what is the truth. His communications have reduced after I started questioning about his job and how his typical day looks like and when he is coming to see me in India and if his leave got approved. He had mentioned that he will be seeking urgent leave after 5 weeks and would be leaving to India from Kenya to come see me prior to going back to the States. He says he has restrictions for camera, video chats, whatsapp, skype etc because he is on camp and has to follow the rules. He would only communicate on google hangout that too only texting except the one call he made that lasted for exactly 5 minutes.
Below, I am posting an excerpt from his introductory email to me..
My name is Dr.Harsha Kumar. I was born in India but raised in Spain and United States (USA). I work with UN as an Orthopedic Surgeon. I have been with the UN as an orthopedic surgeon going around with the Air force team on international assignment. I have been to different countries for peacekeeping mission. Our mission is to assist Nations in laying the foundations for sustainable peace and development.We are monitoring and coordinating efforts to protect citizens and their human rights, especially those of women and children.
I am the only child of my late parents Mr Kumar of blessed memory. I lost my parents some years ago then I relocated to Spain after the death of my parents
to stay with my Uncle . My uncle is very old now and he has no child of his own. I'm everything to him despite he is suffering from Esophagus cancer. I did some part of my schooling in Spain and USA. I created my matrimony profile recently because I want to get married and have a family of my own. I want to spend the rest of my life with someone who is friendly, honest, caring, trustworthy. I`m philanthropist, athletic build, mentally stable, physically fit, a bunch of laughs, warm, caring, honest, a good listener and a positive person. I am real easy person to talk to and a loving guy. I enjoy playing keyboard which i do often at my leisure time. I like going to the movies, or watching movies in my room or Cabin, I like swimming, listening to music and dance to any kind of music, I sing, traveling , going bowling and also a good cook. I am a family oriented person, love kids and there is more, but it would be better for you to find some things out for yourself. I saw your profile and i like it. It is very important for me to build a life of stability, security, and opportunity for the special person I hope to share my thoughts, feelings, experiences, dreams and fantasies. I am really interest in wanting to know about what makes you the special person you are today, I want to know more about your family, your background, your life experiences, your goals and dreams, your interests, and anything else you want to tell me. I even want to learn about the secrets you very rarely share with someone!. So come on and share it all with me, as I am not here to talk to you about general things such as partying, the weather, sports, e.t.c. I want to learn about you and what makes up your heart and soul happy as the friendship I want to build with you, I want it to be like no other you have ever shared or experienced. This friendship I want to build with you will be filled with substance, quality, spirituality, love, faithfulness and potential.
Is this man for real or am i being scammed? Has anyone had the same experience ??
Please do help me understand the situation..