Bank Accounts Used For Money Laundering in African Scams
by Biggles777
(Australia)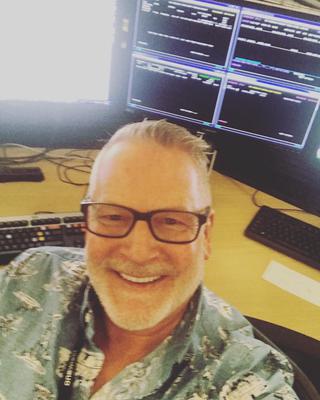 Stolen Image of Innocent Man Used by African Scammers
Hi


In African online romance scams a victim never pays in the name used as the front for the scam. The name is of an "agent", "supplier" or some other excuse. These four accounts have been used against women in scams reported elsewhere on this site.
They're obtaining money by deception and laundering it. Some are front companies. Each has a link to the scam and one of the images of the innocent man they used is also attached;
The first two accounts are of a William Jackson who claims he is on an oil rig and breaks a machine needing the victim to send $2,500 to a "company". Link to scam;
https://www.watchforscams.com/william-jackson-oil-rig-scam.html
First account used;
BANK NAME: JPMORGAN CHASE BANK
ACCOUNT NAME: CYNTHIA KELLEY
ACCOUNT NUMBER: 603539336
ROUTING NUMBER: 103000648
SWIFT CODE: CHASUS33
BANK ADDRESS: 270 PARK AVENUE., NEWYORK NY, 10017
Second bank account used;
Account name: Susan Hinds Virginia
Account number: 494032554
BSB : 112-879
Bank : St George Bank Limited
As I never paid they waited a little while and "William" no longer worked in the oil industry and is now mining bitcoin.
Next is Harry Larson from WWF2. There is no page on his scam as they don't bother with any love, just getting you to Hangouts and asking you make a charitable donation of $2000 to
a well known orphanage in Texas. Their "bank" account is actually Western Union;
Name : Mary Jones
State :Virginia
Zip code : 23464
Country : USA
One look at that is the definition as to why you should never wire money.
The next two bank accounts are from a bold scam I've encountered more than once. In this, they claim to be the ruler of Dubai and you're the woman for him. You just have to transfer $40,000 to his bogus charity and all will be fine with Fazza or Razza
These ones even
ask you to limit your transactions to avoid money laundering
Link to scam below;
https://www.watchforscams.com/sheikh-razza-hamdan-dubai-royal-family-scam.html
They give two accounts in the hope you'll help
hide their theft and money laundering
Bank name: Westpac
Account Name: Clare Ostwald
BSB: 734073
Account No: 655481
Account Name: Clare Majella Ostwald
BSB: 923100
Account No: 304895305
Bank name : ING
The next is Donald Frank aka Frank Donald. An oil rig romance scam that was done well though it turns out he is a Nigerian. He "needs" $35,999 to fix what he broke. Link to scam below;
https://www.watchforscams.com/donald-frank-shell-plc-independent-oil-rig-contractor.html
Bank account used;
Acct # 2967414216
Routing # 121000248
Swift# WFBIUS6S
Bank Name: Wells Fargo Bank
Name: Deborah Casciaro
Bank Address: 3602 Washington Blvd Ogden Ut. 84403
Beneficiary Address: 3215 grant Ave, Ogden Ut. 84401