Pictures of Innocent People Used in African Romance Scams
by Biggles777
(Australia)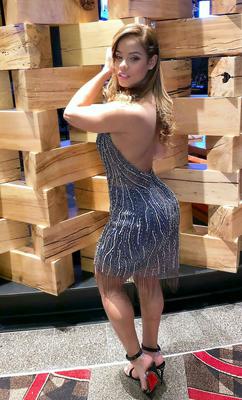 Stolen Image of Innocent Woman Used by African Scammers
Hi


Another page with pictures of innocent people used by African's in online romance scams. These are of women used against men from well known dating sites such as Match.com and POF. Match in particular has many fake profiles and scammers.
The first two images are of a woman claiming to be Ellen Brown a 31 year old hair stylist who on Match.com says she is in Sydney. To Hangouts you go and she has no children or family and has been living in Birmingham, UK, for the past two years. She didn't know Aston Villa is the local football club. I'm not going to waste my time on that.
Email used: ellenbrown830@gmail.com
The second two images are of another you meet on Match.com. This woman says she lives in my city of Sydney and asks to go to Hangouts. Ayleen Hays 47 years old, single, no children and working in construction. I ask which suburb she lives in Sydney and Wollongong is the reply. That is a city about 80km away. The next morning I ask to speak with "Ayleen" and to my surprise I'm given a number and reminded that she lives in Canberra. So overnight she's moved another 150KM away. I'm not going to bother with that especially after no calls were answered.
Email used: aylconstruct@gmail.com
Number: 61488876123