Jack Bolin Turkey Hotel Scam Is Really a Young Nigerian
by Biggles777
(Australia)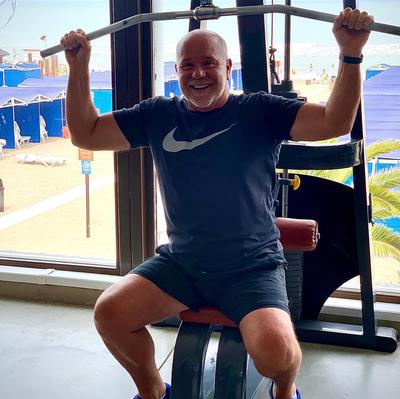 Stolen Image of Innocent Man Used by Nigerian Scammers
Hello


Jack Bolin is JackB on Words With Friends. As usual he starts a game and asks for a discussion which then moves to Hangouts. He says he is 52 years old and has 2 sons and a daughter all grown up. He is from the United Kingdom and lost his wife but doesn't say when or how. He claims to have been single ever since.
To quote him he does the following;
Him: I'm into fashion & designer.
Him: Interior designer decorator
Him: Real estate spacialist.
Him: CEO Russ investment group of company
Sounds good. The company does not exist.
Him: I'm currently in Turkey working interior designing in a 3 star hotel
He wastes no time declaring love for you and asking the usual questions. The photos he sends are of an innocent man with a large online footprint. He does like women but younger than him. There are many photos and videos of this man available easily online. We talk but I'm not buying it or waiting for the scam;
Me: That's because you are not the man in the pictures you have sent me. I'm a fair woman just tell me and you will see
Him: Honey
Him: I really love you and don't want to loss you
Him: Stop pushing me away
Me: Then stop the lies
Edit
Me: So what name do I call you
Him: Daniel
Edit: We talk on and off. He gets sick, he is religious, he loves my alias forever and he
wants gift cards
Him: Where in Nigeria have you been too
Me: I'll be back soon.
Him: Thats where i am
I'm done with him and threw him under the bus. He is still active on WWF and email used is;
jackbolin68@gmail.com