Perfume Scam Hoax
Is the perfume scam hoax for real? People's inboxes over the last few years have received various emails warning women to watch out for 'parking lot scammers'.
In 1999 the Alabama Police Department investigated a case of a claim of ether-spiked perfume being used to render a victim unconscious before the scammers made off with her valuables.
Since that date, 'warning' emails have been circulated around the Internet providing information about this perfume scam, and how to avoid it.

The emails have had many variations over the years, with even claims of people who have died from sniffing perfume samples.
A lot of people have claimed to have been saved from parking lot scammers as a result of being warned through an email.
People are still asking is this a real scam, or a hoax?
The Truth About the Perfume Scam Hoax
In 1999 a woman claimed to have been robbed of $800 by a female who rendered her unconscious by using an unknown substance, but believed to be a ether-spiked perfume.
She said she took one sniff and detected nothing unusual about it. She took another sniff and the next thing she knew she awoke in a different parking lot miles away dazed and confused and missing $800 cash [her employers not her own].
She was on the way to the bank when she was approached by the woman selling the perfume!
Toxicological tests revealed no foreign substances in her blood, and several medical specialists said that they knew of no substance that would render a person unconscious with a couple of whiffs.
The story spread rapidly on the Internet, from which many variations of 'warning emails' emerged, even though no other cases have been reported.
On November 8, 1999, the Alabama Police Department issued a press release stating the following: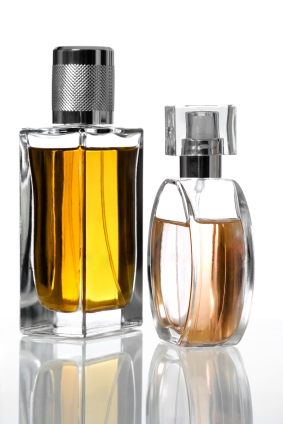 On Monday, November 8, 1999, at approximately 2:30 p.m. Officers from the Third Precinct responded to the World of Wicker, at 3055 Dauphin Street. When the Officers arrived the victim, 54-year-old Bertha Johnson of the 2400 block of St. Stephens Road, advised she was rendered unconscious after smelling an unknown substance. Johnson was approached by an unknown black female, who was described as follows: slim build, 120-130 pounds, 5 feet 7 inches tall and was last seen wearing a Leopard print wrap on her head and large gold loop earrings. The victim told Investigators the incident occurred at the Amsouth Bank at 2326 Saint Stephens Road. After the victim regained consciousness she discovered her property missing from her purse and her vehicle.


And so the 'knock-out perfume' legend began!
There is no supporting evidence to suggest the robbery was genuine and there have been no recorded cases of this type of scam ever since, so the perfume scam hoax is just that - a hoax!
Do You Have A Great Story, Tip, or Experience With This Topic?
Do you have any knowledge or experience of the perfume scam hoax to help others.

Share your story, tip or review with the world!

What Other Visitors Have Said
Click below to see contributions from other visitors to this page...

Message to Widows Not rated yet
Ladies, Please be careful of what you write in your FB page. Do not reveal that you are a widow. Do not reveal that you live alone. Do not post …
This is real Not rated yet
This weekend I was in Fresno with my daughter at the Walgreens on First & Ashlan then we walked to the liquor store next door. On our way back to our car …
Perfume Scam Hoax