Pictures of Innocent People Used in African Romance Scams
by Biggles777
(Australia)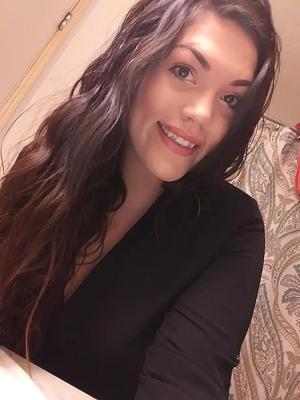 Stolen Image of Innocent Woman Used by African Scammers
Hi


Another page with pictures of innocent people used by African's in online romance scams. These are of women used against men from well known dating sites such as Match.com and POF. Match in particular has many fake profiles and scammers.
The first three images are of someone claiming to be a woman named Maurice Jackson living in Croydon, London. This is an example of organised scammers trying a second time to get me to pay. They made an unsolicited approach to which I got the images and then closed the door on them.
Email in use: jacksonmaurice100@gmail.com
The fourth image is of someone claiming to be Sophia Swartz a 38 year old single woman with no family in "Queensland". You meet on Match.com and go to Hangouts. Your are told that she is leaving for Singapore to bid on a contract. You're not ever given an answer when you ask about the contract. I know I'm talking to a scammer and play along to the request for money.
Sophia is successful in tendering her bid on the mysterious contract but is short $13,000 due to her legal fees being higher than her budget of $35,000. We agree I help by sending $5,000 and the bank account below is used by the money launderer;
Bank: NAB
Name: Phillip Rolley
Acct#: 443-320-118
Bsb #: 085-756
Email used: sophiaswartz606@gmail.com