Brian Johnson U.S. Army / United Nations Ireland
by Biggles777
(Australia)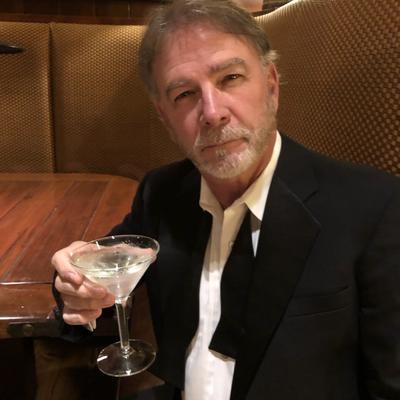 Stolen Image of Innocent Man Used by Nigerian Scammers
Hi


Another from Scrabble GO who doesn't think anything through except to tell you to go to Walmart and buy $500 worth of Steam cards. He does say his father is dead and mother still alive. In the same sentence he then says she is dead too. He says he has "kids" but his focus is on mining your background.
He doesn't give an age, where he is born or lives despite my alias asking. There's no love here, just a greedy Nigerian kid wanting cash that can't be traced. We've been talking on and off for a few weeks and I know it is a scam. Let's watch it go wrong for him as he asks for Steam cards, it is edited a little;
Him: (Insert Steam wallet account balance)
Me: What is a steam balance?
Him: Honey its a gift card honey
Him: Its like iTunes card
Me: Oooh ok
Him: Can you do it for me honey
Him: You can find it in Walmart
Him: Or any shopping mall dear
Me: Walmart is American we don't have them
Him: They will surely have it my dear just check for it
Him: Stop the coles and ask there too
Me: Okay but it is only 8 am here
Him: Shops are already open I guess
Me: No they are only opening now and I'm not going out till later
Him: Okay my dear please don't forget to get it for me before they get me disconnected
Edit: Okay. That really irritated me. I've woken up and he is demanding I go to Walmart and buy him Steam cards. I play along and then pretend I'm at the store. Not before he sends pictures of Steam cards and tells me which denominations they should be in;
Me: Hi are you awake?
Him: I'm here
Him: How are you
Me: They only have $50 cards
Me: That is Aussie dollars not USD too
Him: Okay honey
Him: Did you get it up to $500
Me: So you are happy with Australian dollars?
Him: Honey do you see steam card there
Me: Yes, I just said they only have $50 cards (He isn't even listening to me)
Him: Okay honey get a steam card of $50 up to $500 honey
Me: iTunes have $500 cards
Him: No honey get the one of $50 of steam card
Him: Up to $500
Me: Okay I'll get 10 of those
Him: Okay honey waiting (Okay, when
they say that I blow a fuse)
Me: Well I'm at the shop. Why so impatient?
Him: Okay honey okay
Edit and snip. I've really forgotten his work so time to have a go at him
Me: What work do you do again?
Him: Honey I do not do any extra work
Me: You don't have a job?
Him: I'm a military man and work in Dublin Ireland sea
Edit: Wonderful he's a clueless twat
Me: Okay so you are fighting the IRA?
Him: Yes honey
Me: Oh wow! So you're British army?
Him: No honey I'm a U S army but currently there by the UN government
Me: Oh okay
Him: Honey but I have already told you all this
Me: The IRA disbanded 20 years ago and the only army they fought were the British army.(Not tue)
Me: Why is the U.S. Army fighting a war that no longer exists?
Him: Honey we are not there for war,we are there to protect the company at the sea
Insert picture of an oil rig
Him: Honey that is the company
Him: We are sent to protect
Me: Which company would that be?
Him: Air sea forwarding limited
Me: Okay
Me: So why did you send me a picture of an ExxonMobil oil rig located at Santa Barbara?
Him: Oh honey it was a mistake,my younger brother was here sorry
Insert picture from a freight forwarding company, it's a farce now
Me: You said you're the only child of your late parents. That means you can't possibly have a younger brother
Him: honey I said I only have one child
Him: honey I don't understand what's going on
Him: with all this interview
Me: You said you had "kids" that means more than one.
Me: You said you're an only child and now you have a brother?
Him: honey I understand I only told you I have a kid we do not discuss about my brother
Him: honey so you dont trust me at all
Me: Not one little bit. You're feeding me lie after lie. You're a Nigerian scammer wanting free cash. Tell your story walking thief.
Him: I dont understand
Him: are you trying to call me a scammer
Me: No. I am not trying. I am stating it as a fact
Email in use: brainjohnson457@gmail.com if you ask simple questions they trip up. If you search any images you're sent there's a good chance you'll find it with other names.