2/2021. MARKUS PHILIP LUND — bisexual,scammer sleezeball!
by Judy
(Philadelphia, PA)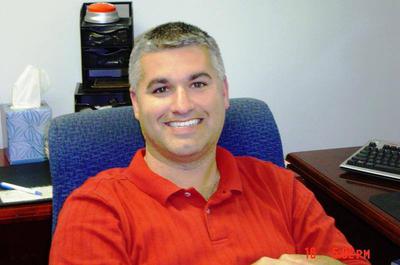 Markus Philip Lund??
He contacted me via Facebook asking to be friends. I was immediately suspicious since his FB had only a couple of pics, no posts and no info other than he was a widower from Hamburg, NY.


Supposedly he was 61, a marine engineer for Maersk shipping lines, currently on a ship in the "sea" of Mexico with a 14 year old daughter in boarding school in NY. For a lark I went along and agreed to be friends and we chatted via FB Messenger for a few minutes when he insisted we HAD to move to Google Hangouts because his company wouldn't allow them to use Messenger.
Chatted at me constantly via Hangouts and email, 6-7 times a day. His language skills were poor at best! Sent me long, flowery love letters that clearly were not written by the same person.
By day four he was crazy in love with me, conveniently after I sent him a picture! God had brought us together, I was his soulmate, he had never known a love like we had! He would protect me and lay down his life for me. LOL.
All the while he never listened to one thing I said, nor paid attention to anything important to me just kept sending love letters someone else had obviously written. This went on until day seven of knowing him when he asked me to email with his daughter, but I wouldn't.
He then proceeded to tell me his ship had been boarded by sea pirates! Seriously? He asked for a "little favor" to help him renew his internet connection so we could continue to talk. Then he proceeded to ask me to send him $3000 in Google play cards.
I said NO in no uncertain terms and wouldn't talk to him for several days during which he repeatedly audio and video called me thru Hangouts which I didn't answer. I sent back a note asking if he really thought I was that stupid? Obviously he did. He responded with the hurt puppy dog routine and blithely continued to try to smooze me again.
At day 14, he asked me again to help him with Google Play cards! (All this while his internet connection conveniently continued to work.) I went off on him after #2 ask and he told me to forget he asked then gave me several lectures on trust!
At this point things were getting kinda creepy so I pulled back and he just continued to hound
me day and night. By now I had found his pic on several scammer websites.
In a quick search I found the following names he has/is using: Markus Philip Lund, Wilson Cooper, Christ Wilson, Bruce Morgan Anthony, Danny Cool, Apreko Markus Martha, Robert Dominick, Francis Jaxon, Danny Christopher Gregson, Sean Wilson Alan, Kevin Edward, Vincent Jose, Mark Dowen, John Stults, Brain Ryan, James Bello, also that he is from Nigeria.
He has a trail back to 2012 at least but I gave up looking after that. When I confronted him as a scammer he got slightly angry and was hurt I should say such "harsh" words to him! Over the next several days he continued to send flowery love notes at times he knew I was working and couldn't answer. All the while he was spending almost 24 hours a day on Hangouts and FB Messenger no doubt trying to scam other women! This morning he caught me on Hangouts so I responded to his note then he said he had something important to ask me. Uh, oh.
He starts by telling me he had deposited $ with a securities company that was now changing ownership and everyone had to come pick up their "belongings." He needed my urgent assistance to go get his belongings, where I was to go I never found out, and I needed to promise to hold them for him until he could get off the ship and come to me in 8 months.
For a moment I was speechless I admit. I then lit into him again saying he should know better than to try to scam me for the third time. That's when he got really angry and when I pushed back he said he didn't get me, (obviously not), and he could prove he was not a "scam"! Told me I couldn't' say such words to him and then told me to have a nice day and stay "bless" then disappeared.
Fortunately I had already written my kiss-off letter which I was quickly able to copy and past onto Hangouts then block him on Facebook and Hangouts. He was back on both tonite trying to scam others no doubt!
Fortunately I recognized him for what he was right from the beginning and lost nothing but a little time but I do feel sad that he continues out there going after others. Can't the law crack down on these scumbags somehow?
BEWARE HE IS NOT THE ONLY ONE OUT THERE!!!!