Pictures of Innocent People Used in African Romance Scams
by Biggles777
(Australia)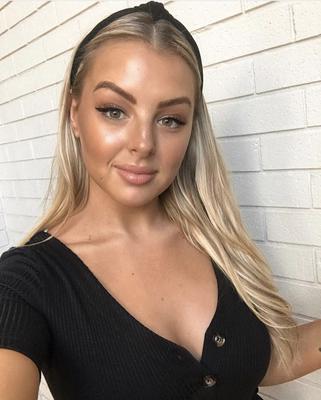 Stolen Image of Innocent Woman Used by African Scammers
Hi


Another page with pictures of innocent people used by African's in online romance scams. These are of women used against men from well known dating sites such as Match.com and POF. Match in particular has many fake profiles and scammers.
These pictures are of a woman claiming to be Marline Elizabeth Maddison from Perth Australia on Match.com who takes you to Hangouts. They don't know anything about that city. That is where she claims to be from but she is in London.
Age is just a number
True love is found as we lie to each other about her flying to be with me. Can't fly economy, it has to be first class I insist. They don't object. You'll need $10,000 spending money I say, how do I send that? We agree on 25,000 British pounds and they ask for PayPal. I insist on a bank account and I only have these details;
BANK ADDRESS : 2562 Pacific Ave, Stockton Ca 95204
Beneficiary address:
Anthony Rosaz
718 E Sonora St.
Stockton CA 94203-3619