Pictures of Innocent People Used in African Romance Scams
by Biggles777
(Australia)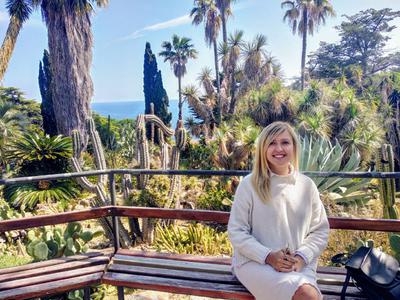 Stolen Image of Innocent Woman Used by African Scammers
Hi


Another page with pictures of innocent people used by African's in online romance scams. These are of women used against men from well known dating sites such as Match.com and POF. Match in particular has many fake profiles and scammers.
The first two images attached are of a woman you meet on Match.com claiming to be 35 year old Marie Moffat living in Sydney. If you've seen the other submissions you know that when you leave the site she is not in your city. An email exchange starts and soon with all the love you're asked for gift cards.
Email used: 83mariemoffat@gmail.com
The third image is of a 29 year old woman claiming to be Sarah Randall on Match.com. Another of their sanctioned scam profiles given who the woman really is. Sarah claims to be an interior designer working on a housing project in Melbourne. You're sent pictures of "her" work which are of a Indian construction site.
Email in use: sarahrandall16888@gmail.com
The fourth image is again from a young woman you meet on Match.com. Her name is Temmy Temmy 25 years old from the United States and living on welfare benefits with her grandmother in Adelaide. I didn't bother as the picture they send is of an innocent young Japanese woman
Email used: temmy8488@gmail.com