Petroleum / Oil Rig engineer - Denver / Poland
by Mary
(CT, USA)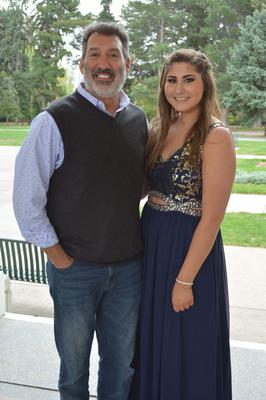 Evan & Jennifer
Using the name Evan Gilmore, claiming to be 50 yr old divorced single father with son 14, daughter 17 living in Denver, grew up in Florida. We met on Words With Friends, daughter wants him to find someone to be happy, he asked to email then use Hangouts to converse daily.


Very sweet, charming, age doesn't matter, he's looking for friendship/companionship eventual loving relationship, will be your 'dream man' in exchange for honest, loyal, loving relationship. Occasional absences while he takes care of "paperwork's" otherwise language doesn't raise any red flag though not as articulate on phone. Daily sweet exchanges on Hangouts for weeks, early AM to mid-afternoon (seldom at night).
A few poor quality phone calls over hollow-sounding VOIP, I can't identify the accent. At one point he asked what I thought about bitcoin (told him not for me, good luck but don't invest kids' college fund). Few weeks later says lucrative contract came through to work on B8 platform in the Baltic, will last a few weeks, then plans to meet/visit on his way home.
Gets there a week later and machinery he expected to work on hasn't arrived, balance $25K due, he's out of the country and his bank won't release the funds without his being there to sign. Doesn't out and out ask for help, just what a lousy day he's having. Said I'd see what I could do to help if he emails details. Then I googled 'oil rig engineer scam' and found similar stories, so emailed asking for all his identity details or never mind, go to hell. His reply 'that's harsh', a few more texts implying I'd been toying with his emotions.
I doubt the people in these photos have any idea their images are being used in this scam.