Kelly Morrison on WWF as Kelly W is "Best" a 27 Year Old in Lagos
by Biggles777
(Australia)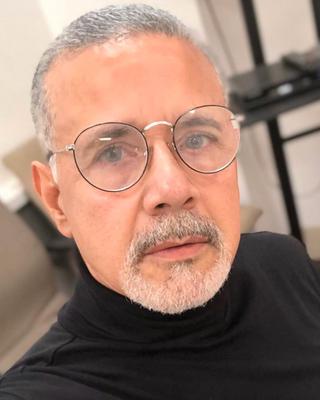 Stolen Image of Innocent Man Used by Nigerian Scammers
Hello


You meet Kelly W on the game and a chat commences. Hangouts emails are swapped and unlike all others this person just vanishes. You hear nothing and the profile on the game has blocked you.
I know what is going on, I'm being lined up by someone I've met and dealt with.
Then about a week later a chat invitation appears. I make a point of saying we're not playing the game anymore. A discussion starts and shortly I'm being asked questions only someone who has met my alias before could know. Okay so who is it? That is the approach I take and I start phishing for the scam.
We exchange 1 image each
I am not asked anything about myself and no questions are answered by "Kelly" about his age, nationality or anything you'd expect a person to know. Then they offer this;
Him: I'm bidding for a contract in Dubia to build a five star hotel, I just pray they should award the contract to me.
Me: Ooh what contract are you bidding on?
Him: I'm bidding for a contract in Dubia to build a five star hotel, I just pray they should award the contract to me
If you are bidding for a contract and are in the country it's for, you'll spell the name of the country right.
Me: So I guess you are there with your workers?
Him: No not yet my dear, they should award the contract to me first before I have to make plans for me and my workers
That is all I can get about work and the discussion is unusual as there is no hurry just some typical scam questions, then the story of their heartbreak
Him: Yes but she do hurt me after all I did for her
Him: I did all I need to do as a husband to her but she hurt me so much
Me: I'm sorry to hear that
Him: It's okay I believe that's what she want
Him: She slept with my friend in my bedroom
Okay I'm not going to play their game and want none of their rubbish. I've an idea about this so I start to change my approach but I allow them to go on for a few days with their tale of woe.
Me: But he lied
I repeat that a few times and say I don't trust. Then he steps up his tale of woe saying he's been scammed on WWF
Him: I meet up with a lady here too, her name is Kimberly she told me different story and I have to believe her before after I lost my son I have to move on again with my life, I love her so much, I did all I can do for her I send her so much money to take good care of her self and everything she needs, but I never know she not the one on the picture, I lost my account just because of her, she told me she do have a money that a friend want to send to her and she want me to receive the money, they send the check to me and I have to deposit it into my account I never know it was a bad check, $130,000 dollars, the police came to look for me and send me into jail for 7months after that they closed all my account and I lost everything I have work for in life. So that's why I always think I never wish to get married again because of my past
Good, I can make a move when I need to. On we go and he wants love. I play along and then the classic scam signs;
Him:
So can you get me what I ask of my friends?
Me: Was that the card you mentioned?
Him: Steam cards
Him: Can you help me get some?
Me: Don't you have a credit card?
Him: I told you my bank have closed my account
No you didn't kid
Him: But I think my friend can help me with his account if I ask any of them
I tag him along asking why he wants Steam cards, he says to play a game. No he wants them as he can convert them to cash in Nigeria. His story about being scammed, time to trip him up.
Me: Which police?
Him: Long winded answer. Doesn't answer, if you're arrested, you know the police who did it
Me: Which jail were you in?
Him: Long winded answer but can't name the jail
Him: A very long winded message but still no answer to either question
Me: Are you listening to me?
Him: All he can do is bleat about being scammed
Me: I know this, if you get arrested, you know the police. You do not. If you go to prison for 7 months you can name the prison. You can't
Him: Do you mean am lying to you?
Him: Oh that's ****
Me: Stop the ****
Him: Thanks very much for saying that
Me: You could not answer my simple questions. Show me respect and honesty please.
Edit as I'm character limited but I keep at it with my 2 simple questions. I'm breaking the kid who scams for a living in Lagos. He maintains he's the man in the pictures and sends more. We go day after day.
Him: What do you want me to do
Me: How about this?
Me: Stop the bull**** man
Him: Stop what?
Edit, neither of us is giving up and we continue and I step up the pressure;
Me: Then who is Francisco Molinary?
Me: You're the one full of **** man you reap what you sow
Him: I don't know anyone called Francisco molinary okay
It continues day after day. The language changes, he changes as he trips up on lie after lie. We break away for a few days. He comes back as though nothing has ever been said.
Him: Am firs with you
Me: Look back at our chat history please
Edit again and I have to go through a lengthy exchange of emotional rubbish
Him: So if I tell you who I am would you be my best friend?
Me: I can't guarantee best friend but if you are honest I'd be happy if we were friends
They lie, I lie
Him: I'm not the man in the pictures
Me: Thank you
On we go again and reach this point;
Him: I am 27
Him: I will be 28 of age by 9th of this month
Him: That's why I ask you for the cards
Him: My name is BEST
Me: Now which country are you in?
Him: Nigeria
Me: So you are in Lagos?
Him: Yes
Me: What cards help you?
Him: The steam cards I told you about,
I can sell it here
and get some money to help my mom start a good business please
I don't believe much of what I've been told except what he said about how they use a Steam card. On we go and I am sent 3 photos. I don't know, I think about 10 have admitted they're not the man in the pictures to me and are from Nigeria. Once they admit who they are all they do is start working on you again.
They only think about what they can get out of it financially. "BEST" then learned a lesson in life.
This is his personal email
Otiyobest55@gmail.com