NIGERIAN SCAMMER RYAN LEISTER CAME BACK LINKEDIN
by Anonymous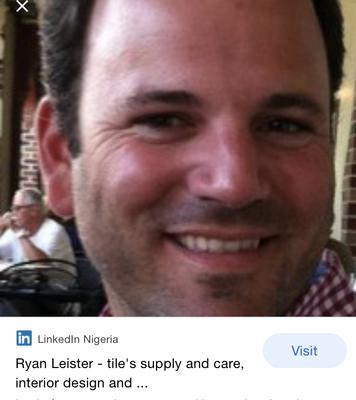 RYAN LEISTER, NIGERIAN SCAMMER CAME BACK LINKEDIN, INSTAGRAM with SAME STOLEN PROFILE DUSTIN VAN FLEET DESIGNER.


RYAN.LEISTER68 INSTAGRAM. Please REPORT. Thanks. This scammer has hundreds of fake identities and stolen profiles. Dangerous. Please report.
Join in and write your own page! It's easy to do. How? Simply click here to return to Nigerian Dating Scams.