Woman Scammer Ghana
by Anonymous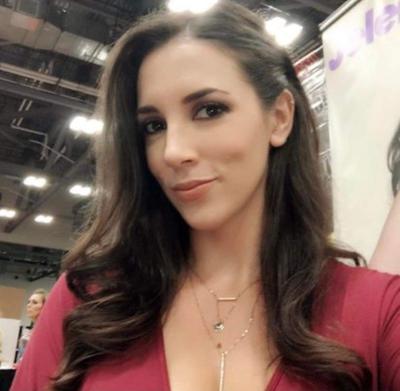 My Female Romance Scammer
My Story As I promised
It all started one evening around the first week of December when I received a Messenger message. Opening it I was greeted by a Hi How are you? I responded fine thanks and you? From the picture on the profile I could see that this was from a stunningly beautiful woman. We exchanged pleasantries, our ages, she said she lived in a township outside of New York City, very basic general info.
She asked if we could be friends? This sounded odd to me but not being in the dating world or Internet messaging arena I said Sure, I like to make new friends. That ended the first contact. We continued on for another week where she was asking a lot of questions and apologized saying she was a curious type person and don't be angry if I ask questions.
A little Backstory on me, I have been Retired for 2 years from the Entertainment industry and my wife of 28 years had past away a few years ago to Crohn's disease. On top of that 5 months earlier I was hospitalized with a heart failure condition and complications. Spending almost a month in ICU. So the attention from this beautiful woman was a relief to me.
One night she asked if I liked to watch Porn. I said no I don't watch that stuff. She she enjoyed it and then start sending me pictures of herself in sexy outfits telling me what she wanted to do with me. I would try to ask her questions about her family, work etc and she would avoid them or send another picture increasingly more seductive and erotic.
One day she said she was upset as her mom was a diabetic and needed to refill prescriptions and she felt bad asking but could I help her out. Feeling that it would feel good to help others I agreed to the cost of $1,200. We continued talking on messenger for another couple of weeks when she said she was going to visit her mom in Texas. I asked her to call me but she said her phone was capable of text messages only as the audio did not work. After arriving at her moms she complained of feeling ill and could barely walk and needed to go to the hospital to get checked out.
Next day she said that she needed to have a female type of procedure in the hospital and apologized for asking but could I help out paying. I agreed, she needed $1,500. A few days later She was back home with her mom and then mentioned she had been talking with her deceased father's attorney saying her father had died in a traffic accident in Africa while serving with the US Army some 26 years prior.
She said the attorney had a copy of her father's diary which had a Will in it leaving her 156 Kgs of A valuable mineral he collected and Stored in several cases securely at a Storage Company in Ghana, Africa and that she needed to go to Ghana to inspect the minerals which could be worth millions of dollars.
At this point she asked me if I could Loan her $3,000 so she could go to Ghana and inspect the minerals and arrange to have the cases shipped back to the States. I said if this is a loan okay. I again Zelled the money, each time I made the payments it was to different email accounts with a Nigerian type name which I found odd As she said she and her passport were British.
She sent a photo of a Plane ticket itinerary showing a flight to Accra, Africa via London and would be leaving New York the next day. Something just did not feel right in my Intuition and I googled Ghana, and came across Ghana Gold scams. I read the articles and started putting together the pieces. I was vulnerable, and had been taken. I said nothing.
I decided to play along and see how this goes with no intentions of paying another dime. Well she was happy for my loan helping her to fly to Ghana meeting up with her father's attorney who was about to retire and was paying her Hotel costs out of the goodness of his heart. Once there she said the minerals were gold bars and she needed a loan of $19,200 in storage costs for the years that the gold had been in storage by her father. She sent a pic of a Storage billing statement, Gold assessment, her passport, Fathers death certificate all which I believe were made up but I needed to seal the deal.
She said we would pay the storage costs then she'll find out the shipping costs and once the gold was in the States which
She wanted to have sent to my house we would then liquidate the Gold to cash and be millionaires. I tried to act happy. All along she kept stressing that I not tell anyone of our investment venture as her concern regarding the security of the gold being worth so much.
This pretty much sealed my thinking of scam. She said that it would be best if I send her the money thru Bitcoin. Hmm innocent beautiful woman also knows the workings of Bitcoin transactions. So now the ball was in my court and I needed to keep this Reverse Scam going so I quickly fabricated a story that I told her Federal Agents had raided my house and that the DOJ had frozen all my assets. This is because of charges against me for leaking information to Foreign Nationals and Political Parties while I was working for the ECRT in my past which is part of the Defense Department ( Emergency Covert Response Team ) actually Marvel Comics ha ha.
I added that there was a Court Injunction forbidding all communications as well as the FBI and US Marshals are monitoring me 24hrs a day. She bought the story hook line and sinker. I said I was only guilty of associating with foreign nationals but never giving Secret information as charged. I told her I hired a legal team and getting a defense together for the upcoming court case.
I tried blocking her and a few days later she got thru to me as I answered a phone call which she never did before (Miracle the Phone has fixed itself). She had a slight British accent and a heavy Nigerian accent. Is this the woman living in New York hmm I texted with her back and forth as I planned out my final revenge. She called maybe 5 times in the next 3 weeks and texted me daily asking if I could somehow send her some money $5,000 to help pay the costs while she is still in Ghana since it's taking so long. I said I would as soon as my Attorney could get the Courts to release my accounts. I said let's just make the amount to you 10K and agreed on 20k for storage and after all paid let me know the shipping costs. She professed her love for me and kept sending erotic photos of herself and wanted to get married and start a family with me. Side Note (not once did she ever in the entire time laugh or acknowledge a joke, no sense of humor not once. She would respond like she did not understand.)
So I next fabricated my final chapter whereas I was ordered to fly to Washington DC and the US Attorney General had offered me a deal whereas all charges would be dropped and the case sealed with a Presidential Seal by a Judge under the condition I would re-enlist in the ECRT as a Training Instructor in Colorado effective immediately after I signed my documents. My accounts would be unfrozen and I could send her the Bitcoin on that day.
Again she bought this Story. So I told her I was leaving on a Wednesday afternoon, go thru a physical on Thursday am, meet with the Department of Defense on Thursday afternoon, then be processed and Friday at 2pm I would transfer the Bitcoin to the Wallet address she sent me.
So on Friday at 2pm I texted her I would send a $10 Bitcoin payment to her first to test the wallet number and she would need to text me back that she got it then I would send 30k on the next payment. I decided it would be better if I actually sent her the $10 which I did. How excited she was that it showed up and 30k was about to arrive. I told her I was about to board my plane and will have no contact once we took off.
I then sent another $10 Bitcoin payment add salt to The wound and said the 30k is on the way. I will text you when I land in Colorado. Then I Blocked my What's app, Facebook, Instagram and email accounts and the contacts list on my Phone from her. I can only Imagine how pissed she is now. I have now decided to write a book about this Scammer adventure and some other attempts to scam me by others as I read messages I normally delete without reading.
I want to stop her and others and will be publishing her pics (Non Nudes) and FB info. I know the money I loaned her will not be returned and consider it a lesson learned. The one thing that she stole that really hurt was my heart, I was vulnerable and I had no idea there were Romance Scammers out there.