Mechanical engineer/ oil-rig scam
by Chuno
(UK)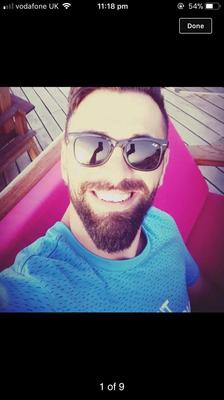 Scam: Someone using the name 'Barak Altan' and using the photos of a very good looking man is in coffee meets bagel app. Claims to be Polish, living in London for 4 years now and working for Ensco Plc as a mechanical engineer.


Met him online and asked me to add him on Kik (1st flag - this app is mainly used by scammers because you don't need a number); He claims to be sent offshore for 1 month work in Texas and that he would be back in the UK (London) after the month stint in Texas oil rig.
Became really sweet and had flowery words very quickly! Always calling you babe, sweetheart, baby, etc.
I tried to get him to use the video call option and when he would use it he would (i guess) block the camera (so I couldn't see him) and pretend he couldn't hear me and couldn't see me.
I kept testing him and asked him to send photos. Until he made the mistake of initiating video call and forgetting to block the camera and I saw him. He is totally different from the man he claims to be. This guy was a black man.
I have nothing against black men, but he has misrepresented himself and if I didn't find out, he would have tried to take advantage of me by asking money, etc.
Girls be careful out there!