Gomez Mark Hall Nigerian scammer
by Janise Kay Wood
(Phoenix Arizona, USA)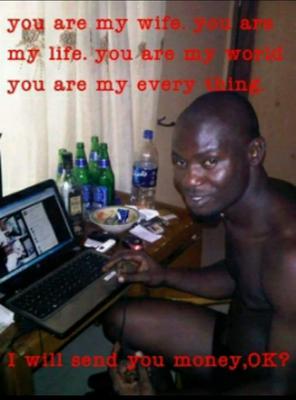 The little creep has a smerk. What a shame that he chooses to go to hell.
This low life has been up to no good for a long time. American women aren't as foolish as he would like to think. The Army Veterans profile he stole, he's a victim as well. His name is Mr. Good. Happily married and retired from the army in 2013. He has my number. I blocked him.


There are so many resources to look up these scammers. Don't be a fool.
Join in and write your own page! It's easy to do. How? Simply click here to return to Nigerian Dating Scams.