Fred Anthony / John Sonderman / Charles Doherty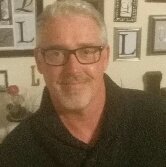 This (group) have been operating under the above 3 names (and probably others). Claim to be an underwater welder. At least with me, after "wooing" me for 3 weeks claimed to have been awarded a 3-5 week contract with BP Oil UK in the Gulf of Mexico.


Right before he is scheduled to complete the contract (to come visit for the first time) ... he suddenly has a mishap and needs money to repair the equipment.
Phone number used (with more than one woman): 707-331-1710.
Known email address: fredanh@outlook.com.
Known Skype names: live:fredanh and charldoh1 (avatars used for both are the same that were sent to me by "Fred Anthony".
Says he is from Santa Rosa, CA and has been divorced for five years (due to wife's unfaithfulness); has two sons (living in Houston, TX): Gerard and Justin. A sister from Canada (Gloria); granddaughter Amy; grandson Bryan. Favorite pet names: Babe and Sweetie.
Refers to his oil platform coworkers as "lads" ... masquerades as a caring Christian man who just wants to take care of you. I have several photos but since I am limited to 4 here .. I will post 3 that he uses to scam ... then I will post a photo of "one of the" the 32-year-old Nigerian man behind the scam.
It is my experience these scammers use VOIP phone numbers and more than one say the phone reception is very poor (not clear).