Martina Paugh Project/Consultant Manager universalgemsdiamondexperts.com / Date of posting: May 20, 2022
by Samantha B.G.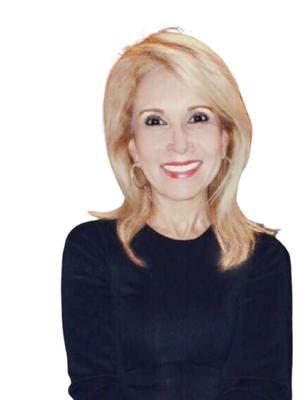 Claimed to be a Project/Consultant Manager
Name / Alias: Martina Paugh


Supposed Credentials: Project/Consultant Manager
at Universal Gems & Diamond Experts, which is claimed to be 'a leading gemology and jewellery appraisal company'
Other members of team include:
Shirley Mitchell, Gemologist and Jewellery Valuing Consultant
Gareth Brown, Lead Appraiser
Padraic Lavin, Consultant Gemologist
Website: https://universalgemsdiamondexperts.com
Date that website was first registered: 2021-10-07
Website domain registrar: NameCheap
Website hosting provider: Cloudflare
Physical address(es) cited on website:
Head Office: 83rd St, Brooklyn, NY 11209 USA (Yes, it's an incomplete address)
Branch Office: Richmond Hill, Richmond, Surrey, London, UK
Phone number cited on website: +1(816) 408-4634
Does area code of phone number correspond to physical address?: No. The physical address is for New York, but the area code of the phone number is for Missouri.
Email address cited on website: info@universalgemsdiamondexperts.com
Content served up by Amazon AWS?: Yes eg. https://s3.eu-west-2.amazonaws.com/universalgemsdiamondexperts.com/2021/10/shirleymitchell-wilkins.jpeg
https://s3.eu-west-2.amazonaws.com/universalgemsdiamondexperts.com/2021/10/logo.png
Other related scam sites featuring the same woman's face under different names:
sandrahall.co
zaeeharris.com
carolajohnson.co
carolakempgems.com
royalglamourgems.com / Cynthia Lewis
andreeasasser.com
sandrasmithgems.com
claudiadenisewallace.com
Of the websites featuring the photo of the same woman, this is the third of such websites to have been registered, with royalglamourgems.com and zaeeharris.com to have been registered prior to universalgemsdiamondexperts.com
The same physical address of 83rd St, Brooklyn, NY 11209 USA, as it appears on universalgemsdiamondexperts.com, appears on alisongemstones.com -- another scam
site, albeit one featuring a different woman.
The same phone number also appears on both the universalgemsdiamondexperts.com and alisongemstones.com sites.
Unlike most of the other websites noted above, featuring the photo of this woman, in this case with universalgemsdiamondexperts.com, the woman in question, Martina Paugh appears as a Project/Consultant Manager, while other people happen to be gemologists or appraisers.
The Head Office of Universal Gems Diamonds Experts is supposedly in New York. The other individuals whose images accompany the image of Martina Paugh may be actual individuals in the jewelry appraisal industry, albeit individuals based in Europe, as opposed to the U.S.
Those individuals may have their images and names being misappropriated. Whereas jewelry-related organizations referenced on the website would appear to be U.S.-based.
This woman, appearing here as Martina Paugh, may attempt to reach out to men on dating / social networking sites, under whichever alias.
After having supposedly busted her laptop, she may attempt to get someone to send her a replacement laptop to her, in Turkey, where she claims to be working temporarily.
Given the high number of websites in question, though, it's hard to say how many angles there could be for different targets and how many people may be working behind the websites and their presumably related profiles on various dating / social networking sites.