David John United Nations Doctor Somalia
by Biggles777
(Australia)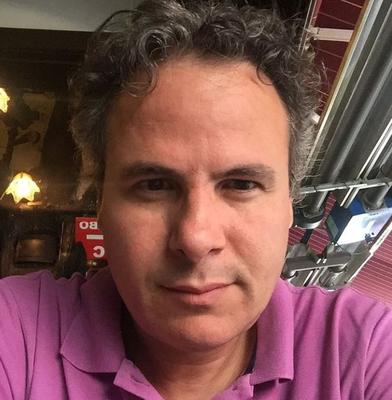 Stolen Image of Innocent Man Used by Nigerian Scammers
Hi


David John is another from Scrabble GO. He says he is from Austin, Texas. 56 turning 57 on July 27. He is an orthopedic surgeon with the UN performing emergency work in Somalia. He has a 14 year old daughter called Alandre. The real girl is called Audrey and one of her images appears elsewhere on this site. She is cared for by a nanny in Texas. He has been single for 9 years.
He declares love as soon as he can and that he is on his last contract and wants you to be the mother of his daughter and wife to be. Well, he is an amatuer and like all kids he expects picture after picture of you. He asked so I responded;
Him: Please send me a recent picture of you
Me: How is your daughter Alandre?
Him: She is fine thank you
Me: Okay
Him: You are so caring and lovely (He won't say that again)
Me: So why is her name Audrey on the file you downloaded and sent me?
Him: Insert picture of him
Me: That doesn't answer my question
Him: File dear?
Him: What file did I download and sent to you
Him: My daughter name is alandre
Edit: He enters the denial phase. Now it's all my fault.
Me: The young lady whose picture you sent me is called Audrey. Her last name is not John. You stole a picture and sent it to me
Him: No
Him: What insolent
Him: Why will I steal a picture of my own daughter
Him: And were do you got all this from?
Me: Don't you dare throw it back on me sir. I got it from the picture you sent. You steal identities and claim to be someone you are not.
Me: That is criminal
activity
Him: Ooh my God
Him: What the tell are you talking about
Him: What picture
Him: Please send me the pictures you are talking about
Him: And explain more better
Me: The picture of a young woman called Audrey.
Me: You sent it, you have it, you figure it out.
Him: No never
Him: I have only the pictures of me and my daughter
Him: Maybe you have been talking to lot of men
Him: That why you mistaking me for one of those ***** you hang out with
Him: Or are you drunk?
Me: That's right. Blame me you spineless man. What a poor excuse you are.
Him: F***.
Him: What did I do to you
Me: Sent me a picture of a young lady who is not your daughter
Him: S***
Insert 4 pictures of the innocent girl
Him: This my daughter alandre you swarn
Him: And don't dare insult me or ever call me a loser
Him: Because I never lose
Him: What your support to the nation
Me: You're losing this one sport
Me: The third picture. She has yet another name
Him: You Insult a man like me who left his home to serve the nation
Me: I state facts, that is not insulting someone
Me: What nation would that be? You're no more a serviceman than I
Me: Another different name
Me: So don't you insult my intelligence
Him: That my daughter dear
Him: And I don't lose because I have God and who have God don't fear.
Me: Your day of retribution will come when you stand before your God. No, it is not your daughter
Away he went. I'll post in the oil rig thread how I found the name but as they read here I won't give all details. Email in use davjon850@gmail.com