Pictures of Innocent People Used in African Romance Scams
by Biggles777
(Australia)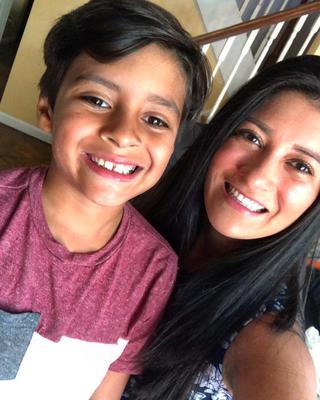 Stolen Image of Innocent Family Used by African Scammers
Hi


Another page with pictures of innocent people used by African's in online romance scams. These are of women used against men from well known dating sites such as Match.com and POF. Match in particular has many fake profiles and scammers.
On Match.com you meet someone claiming to be Liza Sfeir who asks to go to Gmail for Hangouts. The following is her first message;
Her: i have a little boy who is 10 years old , he is my world his name Tony...
Her: I am looking for real man who is loving and caring and ready for a family ...I need a man who is ready to love me 100% just as much as I am ready to give him my love.And I am ready to commit to anything and also ready to admit my Love to any man who is really serious and will also want to commit to me , I am serious and Honest about anything in Life .
Her: I am a navy officer and I love what I do , I have been with the Australian army for 5 years and I have been transferred to the us army and currently I have contract with the us army which I am serving for 5 months in Syria after which I should be back home to settle with the man I am looking for ..
Her: I do not have any family members . I lost my parents in an airplane crush and i dont really have any other family members i turn to , its just me and my son , thats why i want a family so badly ,
Have a good day . Liza
6 images are attached and four are on here. I replied;
Me: Hi
Me: You have a problem. I have met many woman, especially Australian expats. One of those woman told me the exact same story that you have and sent me the same images as you so something is seriously wrong here
My reply was not 100% accurate as the story I was told by the other using the pictures was different. They never replied.
Email used: lizasfeir649@gmail.com