Work at Home Scams
Work at home scams target the senior citizens, stay-at-home parents, and those who are poor, sick or disabled.
You have probably seen online ads, email or junk mail offering easy money for work you can do while you are in the comfort of your own home.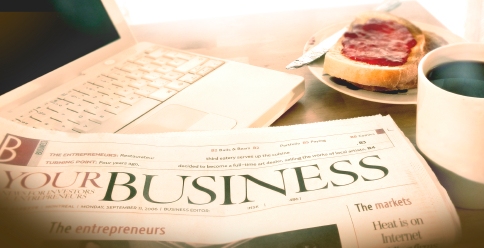 What is not mentioned in the ads is that you will need to spend your own money to cover a one-time joining fee, or buy the system, or fund your own advertising, or work long hours without pay, or become part of organized crime that is reshipping stolen goods or carrying out fraud.
Work at home schemes appeal to our desires to earn more money, avoid having a boss, work fewer hours, and stop commuting. Often scammers also tap into our desires of a better life by stating "spend a few minutes a day and earn all the money you need to make all your dreams come true."
Work at home scams are only expected to increase as economic conditions worsen and people find themselves out of work or in need of extra cash to deal with escalating prices for basic goods.
To avoid getting caught in these work at home scams, start by staying alert and using your common sense. If a particular promotion seems too good to be true, it probably is and so don't waste your time or money.
Types of Work at Home Scams
The main types of work at home scams are:
              * Primerica scam
              * Quixtar scam
              * MonaVie scam
              * Herbalife scam
              * Melaleuca scam
              * Arbonne scam
              * Mannatech scam
              * ACN scam
              * Ameriplan scam

Be Wary of Home Based Business Scams if There are:
Claims of "no experience necessary"
Contact details are solely an email address, a mobile phone number or a P O box number
There are no details of exactly what is involved
You are asked to call a 1-900 number and are billed for seeking more information
They are asking you to make something or do something a machine or factory in China could do faster and cheaper
Claims of inside information such as "The government doesn't want you to know!"
Money is required for instructions or products before you know how the plan works "To learn more, send $30 for shipping!"
Testimonials with vague details
Claims of guaranteed markets and huge demand for your handiwork
Exaggerated claims of huge profits and big part-time earnings like "Earn $500 in just 3 hours!"
Remember:
Be suspicious of any job opportunity that requires any upfront fees or pays you with checks that require a Western Union or other wire transfer. According to an October 2007 report by the Federal Trade Commission, about 2.5 million Americans — nearly 1 percent of the entire population, fall for work at home scams each year, and many are repeat victims.

Questions to Ask
Before you get involved in any work at home business, and especially before you invest your hard-earned savings, ask:
What exactly do I need to do to earn money?
What tasks will I have to perform?
What will I get for my money?
Do I have to purchase anything?
What are the total costs to get in on the deal?
What quality standards I must meet for the products I produce?
Will I receive a salary or is it based on commission?
Who pays me?
When will I get my first paycheck?
How do I get paid?
Do I have to sell anything or market the product or information?
Do I need to recruit others to the program?
What is the refund policy if I am not satisfied?
If the answers you get don't really satisfy all your concerns, forget about the promotion. The chances are good that it is really a scam.

Resources and Complaint Options
If you have been a victim of work at home scams, start with the company you sent your money to and make sure you keep a dated copy of all information.
Work at Home Scams