Pictures of Innocent People Used in African Romance Scams
by Biggles777
(Australia)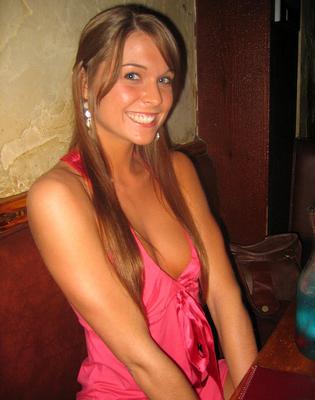 Stolen Image of Innocent Woman Used by African Scammers
Hi


Another page with pictures of innocent people used by African's in online romance scams. These are of women used against men from well known dating sites such as Match.com and POF. Match in particular has many fake profiles and scammers.
The first image is of a woman claiming to be Sarah Albers on Match.com 40 years old, a widow for three years and a 6 year old daughter she can't name. That is all you need as the image is the giveaway.
Email used: sarahalbers632@gmail.com
The final three images are of a peron claiming to be Alberta Leah once again Match.com allow a deceptive profile. Says she is in my city and asks for Hangouts where you are told she in in Anaheim, CA. I'm told lie after lie until they ask for thousands of dollars as she has no bank accounts, credit cards or friends.
BANK NAME : JPMorgan Chase Bank NA
ACCOUNT NAME : DISKETSOFT HOLDING INC
ROUTING NUMBER : 061092387
ACCOUNT NUMBER : 385313256
BUSINESS ADDRESS: 157 LOWELL ST, WALTHAM, MA 02453 USA
BANK ADDRESS : 4170 OLD MILTON PKWY, ALPHARETTA, GA 30005 USA
SWIFT / BIC CODE : CHASUS33
The above account is used for theft and money laundering.
Email in use: albylove508@gmail.com