Pictures of Innocent People Used in African Romance Scams
by Biggles777
(Australia)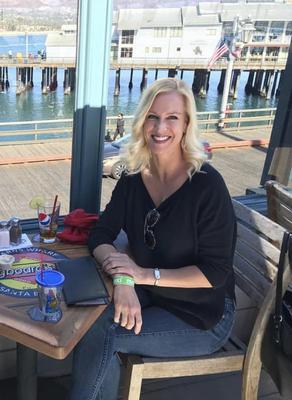 Stolen Image of Innocent Woman Used by African Scammers
Hi


Another page with pictures of innocent people used by African's in online romance scams. These are of women used against men from well known dating sites such as Match.com and POF. Match in particular has many fake profiles and scammers.
The first two images are of a young African claiming to be a 51 year old single woman, Lisa Eva, living in my city of Sydney on Match.com who asks you got to Hangouts. When you get there they're utter fools. Lisa Lives on Coogee Bay road and agrees it's a wonderful drive down the M1 to the beach every morning. Well, the M1 is the northern motorway from Sydney to Brisbane. Coogee is in the southern suburbs.
Lisa deals in clothing and flies to Los Angeles on a flight that doesn't exist. On her first day there she is unable to access her Australian bank account as her IP has been blocked. She needs gift cards to pay for lodgings and travel costs. It is all a load of rubbish.
Email used: lisaevalove2dance@gmail.com
The next two images are very common and highlight how poor Match.com is with their controls. You meet 33 year old Elisa Luke on Match and are asked to go to Hangouts. Once there she says she is in Malaysia and never been to Sydney. Not what they said on Match. She was raised in South Africa and has no family. You play love ping pong for a week or so and she has a job but never says what it is.
Disaster! Her ATM card has expired and she can't access her money. She wants to fly to be with you and needs to renew her passport, get a visa and a load of other toff a traveler wouldn't need. She asks for $1450 to be wired and the following bank account is that of the money launderer;
Bank name : National Australia Bank
Name : Lisa Maximoffe
BSB: 082-625
Acc: 92-760-7190
Email used: elisaluk4@gmail.com