Brian Morgan U.S. Army Doctor in Afghanistan
by Biggles777
(Australia)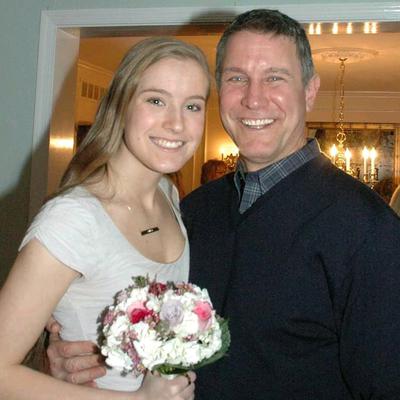 Stolen Image of an Innocent Family Used by Nigerian Scammers
Hello


You meet Brian Morgan on the game Words With Friends and soon you're on Hangouts talking with him. Why is it anything you ask about
them
goes unanswered? They deflect, avoid or just ignore when you ask
about
them. He says he is from Belgium and now an American doctor for 30 years. He is again in Belgium on a deployment but he magically appears in Afghanistan. He has the usual tale of woe and misfortune about his personal circumstances.
Him: shortlyafter I was deploy to Belgium and i make sure i maintained communication with me family as much as i could not knowing my wife was having an affair with my very close friend who i had entrusted with my family
Him: however I had no choice than to move on with my life. we were divorced and since then i have been spending more time in my job, my daughter and my mother until now that i met you
On he goes and it's all he can bleat about. Of course you're suddenly his "dear" and "sweetheart" then he says what a lot of scams do.
I can't talk anywhere but text messages on Hangouts
Him: Ok..but I want you to know that we're not allowed to take calls, audio call, video calls, and pictures but I will look my email to get you one of my pics, ok.
He says he has a dog called Rooney. A shame he forgot about that and it is now called Max. He is well educated at the West Point Military Academy. I doubt that for a Nigerian. You go to the scripted questions and he has a few answers but he still
avoids
anything about himself of substance. He's proud to be a doctor in the army and speaks of it;
Him: I'm a critical care medicine specialist.working with the US army
Him: My responsibility is to give treatment to injured soldiers and other innocent people who suffer
from bullets wounds during the process of fighting war hon
Me: You said you were deployed in Belgium
Him: i'm in Kabul hon
Oh come on! Unlike others he does use email to send long loving emails and gets upset when you don't respond. I go to Match and meet a "woman" who does then copy and paste their emails to him. He is happy.
After a few weeks you're in love and he talks about retirement and leave. He's made up his mind to join you forever. He ups the talk about it as the love flows but he wants to control you. Those who scam are insecure and if you're not always online when they expect you to be they lose confidence.
Him: .i need your attention, I'm more busy than you do but I still check on you just to make sure you're doing ok, and
you don't even care.are you gonna tell me you were not online yesterday when I message you.
.the fact that you read my text and didn't even give me a respond ******.what's wrong?
Him: Can you please explain to me what's going on?
Me: Well it is 1:42 am here and I am working. If you do not like that then fine. I wish you all the best. I don't live on this app and that is that. Good luck to you.
Him: No one lives in the app ******, but that doesn't mean you won't text me when you know you have to
Him: When will you be home?
Him: Honey I need your attention
Him: I don't get you
Him: Are you still working?
Him: Hello dear
Him: Good afternoon from over here
You get the idea as to how insecure they are. Hangouts is
all they know
ignore them and it's the end of the world. I didn't make it to the scam as "Brian" is also "Nelson" who is posted about elsewhere on this site.
Email used
brianmorganbm2@gmail.com