Mingle 2 Nigerian scam
by Ilysa seltzer
(Deerfield Beach Florida USA )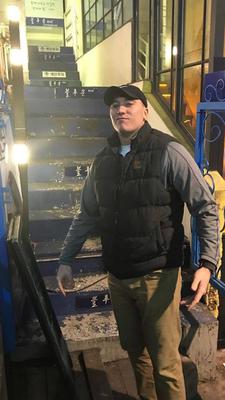 One of the scammers photos as Burton Denny
After 8 months of falling for someone I thought was a US military sergeant I finally caught on to this scammer. I lost a lot of money and my heart is broken because of being completely embarrassed.


He says his name is Burton Denny or Burton Denny Kelvin And is on a peace mission in Nigeria. He claims to be from Brooklyn NY and has showed me pictures of NY but when asked about NY he's not able to recognize much. There are 2 Instagram accounts @burtony332 and @beaverburton33. We talked on mingle 2 for a very short time in March and quickly moved to WhatsApp and by April I was sending money to be his fiance not realizing these forms are fake.
I lost a lot of my money to this scammer by buying iTunes cards and sending money through western union for all different reasons. I don't ever wish this on anyone but I know he or she has other victims since I've stopped and I believe a woman he knows is also scamming.
She has hacked my accounts and she goes by the name of Michelle roynon. Anyway I'm so embarrassed and sick from my loss of savings and the fact that I fell in love/or fell for this scam at all. Hes so handsome and kind but he will beg you for money and make you feel bad if he Doesn't get it.
I will post pics of what he looks like in case anyone is being scammed and if the real man can get contacted about his pics being used on social media, dating sites and fb and Instagram. You can tell by the way he texts his grammar is not American using am and purnish, favourite, and the way he chats is not right at all.
He will make pics of you and him together with ♥️ hearts. He will tell you his money is going to the USA and his bank account is frozen and that he didn't think he needed a lot of money in Nigeria.
It's just awful so Don't get scammed!!!