Dr Frank Williams Nigerian Scam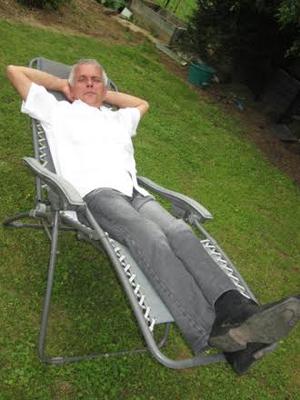 Dr Frank Williams photo 1
Here is what this guy says; he is an Orthopedic surgeon working with the Royal Dutch Army of Netherlands.


I have served in Syria before I was deployed with the RDA troops to Afghanistan, it has been God all the way.
I am the head doctor in my camp, so I have other doctors working at my command, sometimes I have to leave my camp to other camps in Bagram for emergency cases that may need my assistance, I work with all diligence for I have always wanted to serve in the military and also to save the lives of the innocent citizens and that of our soldiers in war, but I hope to return to the States soon.
I really miss my son and hope to see him soon as he misses me very much too, I do communicate with him via his school guardian's email address, and sometimes sounds unhappy not seeing me in a long while, He is studying in London due to the fact that before I left for my mission in Syria, I had a contract work in one of the hospitals in London UK, and I have to take him with me, not having much time for myself, I have to register him in a boarding school so he can have a school guardian to watch over him, I am delighted he is doing well in school.
I think you don't have any man beside you accept me in your mind because I have great plan for you. I have important question to ask you okay.
About my work well I don't have much to say than to summarize things about my work for you okay if I said I should say everything about my work it we take me weeks to
end the story, I work with NATO international COMBAT force fighting against terrorism for years now, we have Thousand of work's in Afghanistan missed with female Doctor's, I am looking forward for my retirement​ soon to start a new family with the woman I wish to marry, my plan is to invest on Hospital and Restaurant after I get married.
i told you before that the Authority normally monitor my facebook account for security reason, we were having some technical problem that is why the Authority deactivate all account. I am and Orthopedist Doctor, My plan is to go into investment after my Retirement and start a new family with the woman i wish to marry, I also plan to return to North Carolina where i spent all my life with my family, I hope to live the war zone soon, since i have been in the war zone i have not gone to visit my son i am prepare to live here soon.
Am looking for my soul mate, someone who is exciting and adventurous, has great sense of humor and enjoys making me laugh. someone who is so glad to share, so glad to help and give,someone who i can share my thoughts with and who will makes me feel special and brings out the best in me Someone who tries to understand me even when they haven"t got a clue. Someone that would be ready to give so much of herself and can do anything, go anywhere. I want the kind of relationship that could leads to marriage. You are the kind of so mate i have be praying for to meet, we you be my so mate that we lead to marriage.
See pictures below (I doubt that is him, and he poses under different names).