Portuguese oilfield engineer
by okiegal63
(Pennsylvania)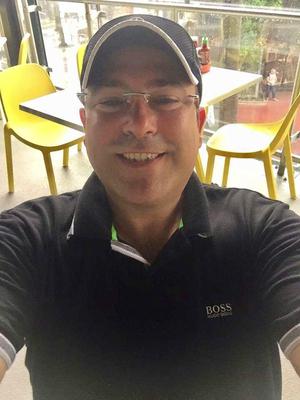 Here are a few of the pics I have. I have more if you'd like to see. My story is:


Just thought I would throw this out. This guy found me on Match. His user name is 45Fountains and says he is from Pittsburgh. Same saga, 55, widowed, one child who is mysteriously never around, parents dead, no siblings, wife died of cancer, oilfield engineer and currently working on a "big job" in South Africa.
He only does international jobs by the way, often traveling to Spain, Switzerland, and other places afar. He said he came to the US at the age of 20 from Portugal. I have spoken with him on the phone and his English is broken, but slow and methodical. This is intentional as it soothes your brain.
Uses a Colorado number which is 720-522-9015, but just so you know, it is a TextNow app number, so who the heck knows where this guy is. He sent me many pics and none of which surfaced on a Google image search until the last one. It popped up with about 6 womens names.
I am a bailbond agent and private process server in Oklahoma (moved to PA 6 years ago). He doesn't know this. He has no clue that I can find people for a living! LOL
Anyway ladies, always always trust your gut. There are no fairy tales, there are no knights in shining armor. If your gut gives you any inkling at all that there is a problem, believe it.
So, I met this guy online about three weeks
ago...of course, he professed his love right away and I was suddenly a Queen. Who knew? LOL
I suspected he was a scammer, but let him play the game and I was very cautious, but never let him know that.
Last night, from his work site in S. Africa (Durban), he said he needed a favor and only trusted me to do it. He wanted me to log into his online bank account and check to see if a deposit had come in yet. He blamed the internet connectivity issues there for not being able to do it himself. Whatever.
Never do this. As soon as you log in from your computer, they will be able to snatch your IP address and hack your life.
I, of course, declined and told him surely he could trust his son more to do this. He got upset really quick. Then it was all about lack of trust and sheer and utter disbelief and oh, can't forget how disappointed he was.
I was waiting for this....waiting for the bait. I blocked his number, got onto Match and reported him and blocked his profile. I will be super cautious and diligent in case he sneaks his way into my life somehow.
Oh jeez, I almost forgot, yes I have pages of words of love and other BS that he sent me too. I should search them and see if they are copied and pasted! If anyone wants pics to compare, let me know.
Have a great fall day. It was 39 this morning and I am loving life!