Faces of Those Who Scam
by Biggles777
(Australia)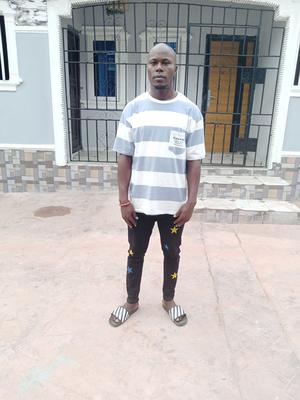 Face Behind a Scam
Hi


More pictures of the Nigerians who run online romance scams. You can't believe a word they say so I am not able to verify if the names given are real. To the best of my knowledge these pictures are of the actual scammers.
The first two are of one who claims his name is Edaf Diamond (really?) originally said his name was "Kess" then changes it to this. He runs the Mark Donad aka Mark Donald oil rig scam.
The second two are of Adufu Stanley who says he is 26 years old and runs the Mark Jackson military scam. In this case I believe the images are really of him as the hands are where my alias asked.
Join in and write your own page! It's easy to do. How? Simply click here to return to Nigerian Dating Scams.