Pictures of Innocent People Used in African Romance Scams
by Biggles777
(Australia)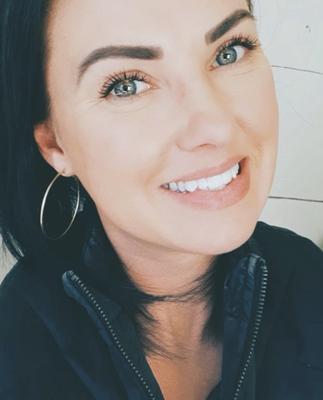 Stolen Image of Innocent Woman Used by African Scammers
Hi


Another page with pictures of innocent people used by African's in online romance scams. These are of women used against men from well known dating sites such as Match.com and POF. Match in particular has many fake profiles and scammers.
The first two images are of a man claiming to be Betsy Cook a 47 year old woman with two young children working as a health and fitness instructor and living in your city. You meet on Match.com and go to Hangouts where you get immediate love.
Thing is, you're talking with some men in Ghana who have no idea about the city they claim "Betsy" is living in. Like all on Match. She has no phone, can't video call and wants money in the form of gift cards. They do have a video of "betsy" on a beach. She can never get to the bank despite living close to 4 branches. Some of the images they have are disturbing and I blocked and reported very quickly.
Email used: betsycooks69@gmail.com
The next two images are of a woman claiming to be Emily William on Match.com and over to email you go for lengthy exchanges and love to be found. A widow in Melbourne with her own Jewelry business and then to Hangouts. She travels and the bank has blocked her IP and she needs gift cards.
Email used: emilywilliam700@yahoo.com