Pictures of Innocent People Used in African Romance Scams
by Biggles777
(Australia)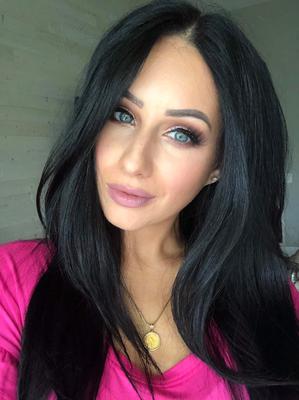 Stolen Image of Innocent Woman Used by African Scammers
Hi


Another page with pictures of innocent people used by African's in online romance scams. These are of women used against men from well known dating sites such as Match.com and POF. Match in particular has many fake profiles and scammers.
On Match.com you meet 30 year old Debra Scott who claims she lives in Sydney but is actaully in Alabama, USA. Her father recently passed away and had been an oil rig drilling contractor. She has no children and enough money for good consumer products. You play ping pong on Hangouts and to help with the costs of her late fathers estate she needs gift cards.
These are organised Nigerian criminals. One lives in the suburb of Ifako-Ijaiye on Ishaga road and the other lives in the suburb of Iju-Obawole. They are relatively close to each other in Lagos.
Email used: scottdebra338@gmail.com
The next two images are of a woman with a large online footprint and frequently used. You meet "Janet" a 48 year old single nurse with no children on Match.com who lives nearby in Sydney. Once on Hangouts she says she is in Tampa Florida living with her grandma as her parents were killed in the 9/11 attacks. Grandpa has been a naughty man and been busted by the FBI with 340 kilos of cocaine and is in the lock up. Times are tough for her
Love is declared despite my outrage at their lies and I send a used iTunes card. They said it worked okay and can I send her money for a business class airfare and travel expenses so we can live happily ever after. We agree a sum of $12,000 and the bank account below is that of the money launderer.
BANK NAME: Evolve Bank & Trust
ROUTING NUMBER: 084108957
BANK ADDRESS: 6070 Poplar Ave, Suite 200, Memphis, TN 38119
BENEFICIARY NAME: LUXSOFT DEV LLC
ACCOUNT NUMBER: 9800258476
BENEFICIARY ADDRESS: 13359 N Hwy 183 #‪406-1043‬, Austin TX 78750
They asked for RIA, PayPal and Worldremit too. Says her name was Janet Shelly and the name on her email is "Clean Heart" Email used: cheart166@gmail.com
I then said I was detective sergeant Roger Rogerson and they believed me. Look it up.