General Jeffrey Deweese on WWF. U.S Army & United Nations Scam
by Biggles777
(Australia)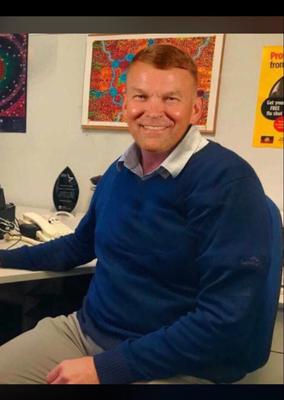 Stolen Image of an Innocent Retired US Army General
Hello. I met a man claiming to be one General Jeffrey Deweese of the United States Army on assignment with a United Nations peace keeping force in the Islamic Republic of Iran on the game Words with Friends. He has a son in New York. Why can't he name him? The son is in "borden" school.


He approaches you on the game and starts playing, he has no interest in playing the game. He soon says for "security" that we need to move to Gmail Hangouts. We do, within 12 hours he is declaring his love for you. He repeatedly tells you not to tell anyone about him. He clearly asks if you are talking to others on Hangouts, he says it is just for you and him due to "security".
He spends several days turning up the love. It is all he pretty much talks about for those days. He is using a cell phone and a PC. He hits you hard with loving emojis from his cell phone. From his PC he sends "YouTube" love songs from Celine Dion, Tina Turner and Richard Marks. DO NOT OPEN A LINK it is NOT YouTube. I send him real YouTube songs such as Africa by Toto dropping a hint that I am onto his scam.
After three days of him telling you how much he loves you he switches to questions about who you are, what you do, your family, your company or work, house and cars. He is "sounding" you out to determine your wealth and identity.
On day five, he clearly states he has no access to any of his funds. He also just refers to you as his wife, that you'll spend the rest of your lives together. His scam is his application for leave. You have to be his wife and fill out the leave form for him. (The US Army would NEVER do this) He states there will be a cost of $10,000 that is all he says along with the need to make the application to the United Nations NOT the United States Army.
Pictures are exchanged in this time and he floods you with platitudes and flattery. If you are lonely it is very easy to see why you could fall for all that he says along with the songs, emojis and loving images he sends to you. It is a fake story built on lies and deception by organized Nigerian criminals. The American whose photos they are using is an innocent man, he is Jeffrey S. Buchanan is a Lieutenant General in the United States Army, retired 2019. He is unaware his images are being used by Nigerian criminals.
Next, it is time to be together and whoever I'm talking to says it must be done with the United Nation and I have to write to them as his husband. I do and they respond with a photograph of a leave form for the United States Army. It is a stolen document and ALTERED to say Iran. The original document is from the Camp Dwyer MARINE base in Afghanistan. THERE IS NOT A SINGLE UNITED STATES SERVICEMAN IN IRAN. As you can see this is a house of cards.
Upon filling out the leave form to the "UN" some of their responses are as follows;
"Nice to received an email from you, we first of all want to say a big thanks on behalf of your husband Gen. Jeffrey he has been trying his best over here, Here is the vacation form attached to the write up below, All you need to do is to provide all the details needed to fill it up then we will filled it over here, kindly submit the details And the price for the form is fifteen thousand dollars $15,000. You are to make the payment to the UN and let us know when you ready for the payment."
And
Hello *****.
How are you doing, hope you are doing good over there, We want to appreciate you for your effort and we want to say a big thanks to you, Your request have accepted and your husband vacation will be approved as soon as the payment is done, And we have all the details for the payment to be made, we also decided to appointed someone from Australia that the payment should be made to for a safety purpose, And he will make the delivery to the UN without any delay. Let us know when you are ready for the payment so that we can forward the details to you as soon as possible.
Have a nice day sincerely from UN.
And then payment
Hello *****.
Thank you for your reply.
Details is ready.
Name: E*** Phillips (This is a dead
man!)
Address: ** Lawrence street
Blackheath NSW
2785
Bank name: Family First Credit Union
BSB- 802***.
Account number -22***
Madam after the payment has been mad, send a copies of the payment receipt here.
So the United Nations take payment in the name of a DEAD MAN at a post office branch in Lithgow NSW Australia? Oh come on! Someone is hiding serious money laundering here.
That is enough for a lot of people to see a full scam in play from the start. Eight days after "meeting" is when they expect the money to be paid. Let's take a look at when he discovers he has been talking to a man and being called out, he denies till the end.
Are you there babe?
Yes I am here
Have you had your lunch yet?
Yes so a question
What about the payment?
No you! Who is Jeffrey S. Buchanan?
Mine
Nope this is him. Retired
Jeffrey S. Buchanan was a Lieutenant General in the United States Army. He was the commander of the United States Army North (Fifth Army). He also served as the senior commander of Fort Sam Houston and Camp Bullis.
That is NOT Iran
Just present Iran recently my sweetheart.
Go back for one important rank babe.
The man in your photos is not you or the person I am talking too.
https://en.wikipedia.org/wiki/Jeffrey_S._Buchanan
There isn't a single United States serviceman in Iran and that country would hang him if he set foot on their land with a gun!
Babe
Please have you made the payment done ✅ we are going to talk about this after work.
I'm so much in love with you.
The United Nations? WTF? Pay a dead man in Lithgow?
Yes my sweetheart
I was special invited with so much amount. And the UN didn't let anyone know that I present in the mission so I made my names different.
You're the one person I'm telling you. Just because of the love and trust I had for you babe.
That's why I don't want you to let anybody know I'm here in Iran.
Oh no I think not! Jeffrey S. Buchanan is in the USA. The United Nations have no mission in Iran. The form you sent was a photo from a Marine base in Afghanistan
Jeffrey S. Buchanan WAS in the United States Army and last served in Puerto Rico. Retired last year and was never a Marine
US army is in the whole world.
I'm going to tell you a lot of things when I get to you babe.
Oh do stop with the rubbish man. You are one of those Nigerian scammers
Stop insults me babe.
Who's telling you all this babe? Someone is telling you bad about me.
Who said I'm a babe?
Are you going to break my heart here?
Oh stop it man. Your an African running a scam on poor women
Just don't have to live without you!! If you leave me.
Do just stop it. You've been played by someone far superior to you at your own game of stealing money and breaking hearts
You're not poor and you're God sent babe. I have share a lot with you.
I can't stealing money and breaking up with you dear. I promise you.
Read what I just wrote again man. My bet is you're 25 to 35 and in Lagos
Who's told you all this babe? Why this thoughts today?
I'm a man not a woman. I play men like you to warn women about your criminal activities
Not sure why lie
Send me your real picture
Because you are an African criminal
No you send me yours. A selfie holding 3 fingers of your right hand and I'll do the same
Tell me who are you ?
I believe you are *****.
You tell me first. You can't deny I am very, very good at what I do
Look at the photos I sent. Two DIFFERENT women
You're a scammer
No I bust and expose scammers like you
Ok send me your real picture
Nope. You holding right hand up 3 fingers only
For what?
Your real name and picture
If you don't tell me the true **** off.
I think you are real before, so nope need.
Then tell your story walking mate I just blew your whole scam apart
F*** you
Haha
You're a sick boy 😷
The women who read about you will thank me
You're confusing yourself
Nah I just like watching your reaction when called out
I don't have anything with you.
Off you go then
You're not the one I'm talking to.
Oh I am. I am just far better than you
The next day after I call him out he still calls me his babe!