Patrick Johnson Marine Engineer
by Biggles777
(Australia)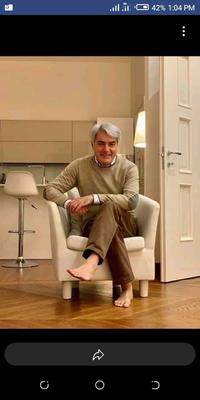 Stolen Image of Innocent Man Used by African Scammers
Hello


Met one Patrick Johnson on Words With Friends username on game Johnpatrick112. He is not the man he claims to be. If you lie about who you are and what you may or may not have then something is wrong.
If your story is backed by images downloaded from the internet then you are lying about who and what you are. He meets you on the game and moves you to Hangouts. All the usual questions about your favorite things are asked. He then phishes for personal information. He does provide some in return but all his images are downloaded from the internet. They are not owned in the name of the man he claims to be.
He is thin on details of his personal life. Says he is 69 with a 15 year old son, Alex. A Marine Engineer who has been single for 19 years. Says he is an American but uses European slang. Boasts about his wealth. Has 2 houses 1 in New Jersey the other in Canada. Sends a picture of his house that isn't in either location.
He wants to control you and do things on his terms. He is inconsiderate and calls you his "baby" first message you meet off the game. Whoever it is they are clueless about any time. They try to call but decline any calls you make. It is his one way street when it comes to communication.
Email to avoid;
pj6865735@gmail.com