Pictures of Innocent People Used in African Romance Scams
by Biggles777
(Australia)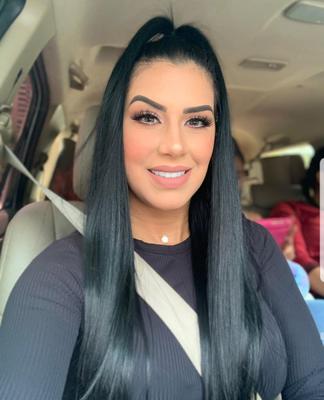 Stolen Image of Innocent Woman Used by African Scammers
Hi


Another page with pictures of innocent people used by African's in online romance scams. These are of women used against men from well known dating sites such as Match.com and POF. Match in particular has many fake profiles and scammers.
The first picture is of a woman named Gladys on Match.com who asks you to Hangouts. You go to Hangouts and her name becomes Grace Sawyer and then Grace Dolberg a 37 year old single woman living in Sydney. She has no family and all relatives have died. She lives in Chinatown and didn't know it was Chinese New Year.
It's all moot. The multiple names are a giveaway and the only picture they send is a screenshot of an innocent woman from Instagram. Disaster strikes and she has no bank account or money. I need iTunes cards can you get me $700 she asks?? Sure I reply and sent a "card" never heard from themm again.
Email used: sawyergrace305@gmail.com
The next three images are of a 34 year old single woman claiming to be Grace Whitford living not far from me in Sydney. We meet on Match.com and when we go to Hangouts she tells me she is in Malaysia after her father was killed in a terror attack. Love is declared and Grace is very religious.
She has no money and her only desire is to fly home to be with the new love of her life. Age is just a number.
After a few days a sum of $1000 is agreed for an airfare and travel expenses and they want RIA or Western Union used for a wire transfer. The bank account below is used to launder money;
Bank name ....... Alliance bank
Account holders name ......Fatdilaton binti zailani aton
Account number ..... 040200020027498
Bank Address: 99,101 & 103, Jalan melaka Raya 24, Tarnan melaka Raya
Zip code .....75000
State .......melaka.
Country ...... Malaysia.
Swift code: MFBBMYKL
Email used: graceofthelord85@gmail.com
It would have helped if they were not downloading images from Facebook.