Christopher Clark
by patty59
(milan - italy)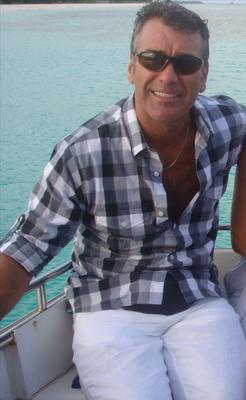 Hi out there! I've got a new one for you! Just texting with this Christopher Clark since February 19th.


He pretends to live in Liverpool but now in the Philippines for work. Widow for 9 years with 2 girls 27 and 19.
Very handsome man in the pic :) and very good english too. He asked me to download imo in order we can video chat and so I did. Not heard from him since Tuesday morning when I said we could video chat on imo.
Will put immediately his fb pics on google images and turned out they belong to a Norwegian actor and model living in Walsall UK named Leslie Tonks. Easy to find out, just type Leslie Tonks and his page comes out. I did know Christopher was a fake from the first day but carried on talking keeping him hooked but now he's gone.
Well ladies watch out!