Oil Rig Scammer


From Crush to Crushed: The Reality of Oil Rig Scams
Millions of people turn to online dating apps or social networking sites to meet someone. But instead of finding romance, many find a scammer trying to trick them into sending money.
Not everyone using online dating sites is looking for love. Scammers create fake online profiles using photos of other people — even stolen pictures of real military personnel. They profess their love quickly. And they tug at your heartstrings with made-up stories about how they need money — for emergencies, hospital bills, or travel. Why all of the tricks? They're looking to steal your money.
The Covid-19 pandemic has intensified loneliness and isolation for many people, and that's making it easier for fraudsters to impersonate romantic interests — and steal money.
Romance scammers are masters of disguise who create fake online profiles with attractive photos swiped from the web and sometimes even assume the identities of real people. They may also study information their targets have posted online and then pretend to have common interests.

How Does the Oil Rig Scammer Work?
Oil rig romance scammers usually operate as a team, with specific roles for each member. One of them initiates the conversation with the victim claiming to be a lover. The teammates act out as doctors or emergency service people demanding payment after saving the lover's life. Other times they pose as friends or workmates to convince the victim to send money. In other cases, they use young women to pretend to be teenage daughters that will gladly call the prey "mom." This is a natural target point as the victim is eager to have a family with her newly-found lover, and out of desperation, she can't discern whether this is a fraud.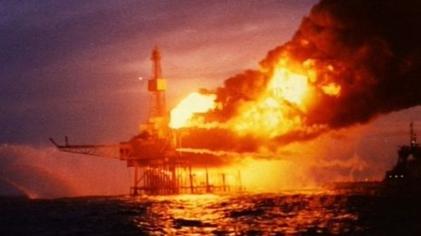 The main reason why scammers pretend to be on oil rigs is that it gives them a good excuse not to talk over the phone. Since some rigs genuinely don't have cell services available, scammers rely on this. In reality, some carriers do have off-shore cellular towers, and others have satellite dishes. 
This is why some oil rig scammers will claim they only have internet service periodically or via satellite, while others claim cell. Another reason for this convenient 'front' is because oil rigs do not allow cell or mobile devices in hazardous external areas aboard the rig. When you're a scammer, this gives you a cover that lets you send loving messages while staying anonymous and getting cash.
The oil rig romance scammer will identify a victim and rapidly try to establish an online relationship. The photo of the profile shows an attractive man. This is the reason why the message will likely not get deleted right away. 
Therefore the message from that man will be noticed or will be read more precisely. 
He writes in English or any other language that far likely comes from a translator program. He says he's a subcontractor engineer on an oil rig. This means he works as an independent contractor on the rig. He likes to tell about details like the oil rig is in the North Sea. 
And after a short while he asks to continue the chat via Google Hangouts or e-mail. 
He's either a widower or divorced many years ago. His parents are dead or suffering from dementia and are living in a home. He has no siblings, but a young child who lives in a boarding school or with a nanny. 
Romance scammers use official looking identity cards which are faked or stolen, to gain the trust of their victims.

He allegedly comes from England, the USA, Ireland, Canada, South Africa, Australia but sometimes also from Germany. 
Then he says that he's lonely and now he is looking for the perfect woman to spend the rest of his life with. What a coincidence: The woman with whom he writes fits perfectly. 
He writes her several times a day. The e-mails become more and more familiar and after a short time he "falls in love" with the woman on the other side of the chat. 
He sends romantic messages, love poems and links to YouTube videos. And sometimes he even sends flowers or small gifts. He quickly goes on the offensive and speaks of a shared future. 
Something's happening on the oil rig. Sooner or later there'll be a problem. 
The story of the blocked credit card is often used by romance scammers. In this case disaster struck because he sent flowers to the lady of his heart. Since there was a hacker attack on the merchants cash system and so the customers' (his) credit cards were blocked for security reasons. 
That's too bad, because now he's got no money. And because he works on an offshore platform, it is difficult to send him a new credit card. In addition to that it takes a few days for the credit card to be made. 
Now of all times there is an emergency in connection with his work on the offshore drilling rig. He is forced to order new material and tools right now. 
Because of that crisis he can't finish his project and therefore can't visit his beloved and hold her in his arms. They ask for money. If he finishes his project on time, he would get a big bonus. This bonus is now at risk because his credit card has been blocked. 
He also wants to communicate via video chat, but due to technical problems the video doesn't work or if it does, it only works for a few seconds or with a frozen picture. He sounds desperate and needs help. So he asks the lady of his heart to help him on short notice. Of course he only wants to borrow the money and of course he wants to pay it back as soon as possible.
The money should be transferred fast. To get out of the emergency situation, he asks to send the money to his supplier. This can be done by cash transfer to an account in a different country. The Oil Rig scammer offers for the transfer the following options: 
MoneyGram
Western Union
London, Rome, Istanbul or other big cities are typical addresses for the money transfer and the transfers are then associated with another name. The payment needs to be sent as fast as possible, so that he can finish his work and finally is able to visit his beloved.  
After the payment something happens. Once his victim has paid, something else happens and he needs money again and again.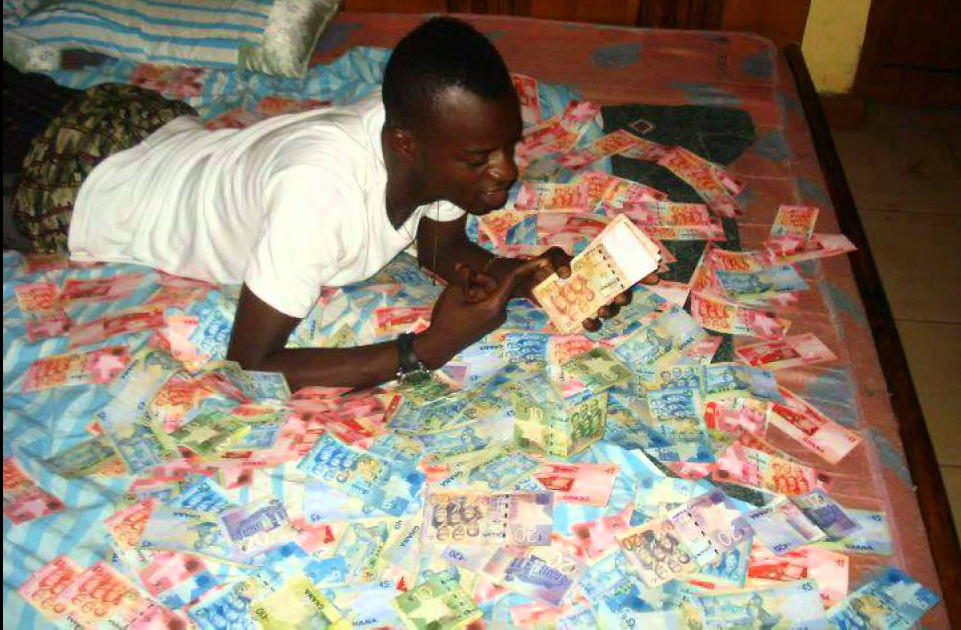 Signs of a Romance Scammer
The photo looks like a model or looks 'too good to be true'

Be wary of anyone who "love bombs you" - that is starts proclaiming their love for you soon after you start chatting
You feel as if you are talking to different people, online or by phone
They typically ask victims to wire them money via bank transfer or request that they purchase gift cards from retailers like Amazon, Google Play, Steam or iTunes asking the victims to send images of the code that they can then use to make purchases. They do this because they can get cash quickly and anonymously
Visa and Mastercard gift cards or reload cards like MoneyPak are also requested and the scammer will find excuses as to why they need supplies or to download an app so they can chat with you more
They are far away and can't meet

Making excuses for not meeting someone in person 
Making excuses for not wanting to video chat or only send pre-made videos
Asking you to send money for emergencies
Plans to visit but can't because of an emergency
They want to send you a large sum of money
They ask for personal information or photos
You are asked to go straight from on-site messaging to off-site messaging such as regular email or instant messaging [to prevent the dating site administrators seeing the evidence of the scam and kicking them off the site]
The oil rig scammer will shun live video chat because the photo is fake. They will usually hire someone with an appropriate accent for the phone calls
The cash requests may be for their flight to you, expenses, repairs, to move, for business needs, emergencies, their family, etc. If someone you're connecting with online says they are on an oil rig and in need of gifts or cash, they're almost guaranteed to be a scammer in disguise
They claim they're only connected by a computer that has spotty service. You are willing to be patient as your new love portrays himself as a spiritual man and widower, who wants to get off the rig and come to visit you. There is only one problem they say they are low on cash and need money to be with you. Or, they lie that their rig is broken and they are contractually obligated to pay for repairs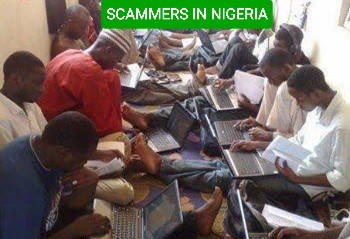 What to do for Oil Rig Romance Scammers
Once the oil rig scammer has asked for money, stop further communications with them
Report them to the dating site
Block them. Contact your bank if you've made any transfers, etc., and ask for help. Change your account passwords. If you've given them money or gifts, contact the FTC
No matter how trustworthy they may seem, DO NOT SEND THEM MONEY
If you have sent them money, your chances of getting it back are really zero, but you should report it to the Police and the FTC and ReportFraud.ftc.gov
Advice for Oil Rig Engineer Scammers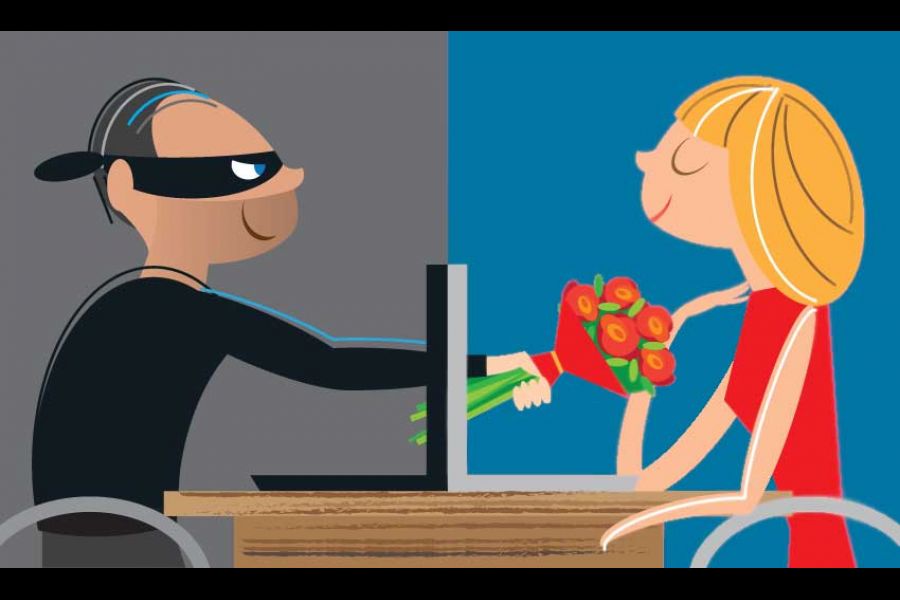 Fraud initiated on social media increased for all age groups, but  people aged 18 to 39 were more than twice as likely as older adults to report losing money to such a scam. 

You might expect older people to be more susceptible to scams but many younger people are more comfortable sharing details about themselves online—like their location, occupation, interests and hobbies—which can leave them open to scammers.
Enjoy the relationship, but DON'T SEND THEM MONEY!!! and then all you will lose is your heart!
Don't accept friend or follow requests on social media from people you don't know
Clean up your social media accounts by removing any lists with your children or parents and your birthday. Scammers use this information to figure out your passwords and gain access to other accounts as well as using your personal information to open accounts or credit cards in your name
Never send money, gift cards, or wire transfers to someone you haven't met in person
Use online search tools such as Google to make sure nobody else shares the same profile info and photo that your new love is using. Also look to see if the same storyline you have heard is being used on others
Trust your gut. If something feels off. it very well could be. Talk about the new relationship with a trusted friend or family member to get their take on the situation
Do an image search of the photos you have by trying a Search with an image on Google - Android - Google Search Help      https://www.tineye.com/   https://www.prepostseo.com/reverse-image-search   https://www.labnol.org/internet/mobile-reverse-image-search/29014/ - for mobile phone searches   https://www.youtube.com/watch?v=p5e9wTdAulA video on how to use Google to do an image search https://images.google.com/


Have A Great Story About This Topic?
Do you have a great story about this? Share it!
What Other Visitors Have Said
Click below to see contributions from other visitors to this page...

Nigerian Dating Scams