Faces of Nigerians Who Scam Women
by Biggles777
(Australia)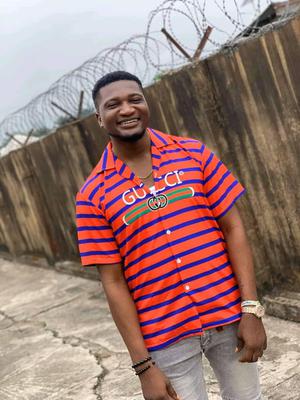 A Nigerian Scammer
Hello


Not much to say as some can just be beaten into fessing up as to who they really are.
Ambrose Le(e) is on Words With Friends;
On WWF he has three usernames. Changes scam from interior design to petroleum. Changes images being used too.
On game
Ambrose Le
Peppe D.
Ambrose Lee
Me: Clayton Littlewood is a public figure, then you said Peppe di Giorgio and he too is a public figure. They both have something in common though
Him: So you think am not both of this persons?
Me: No
Him: Then what is it?
Me: You tell me who you really are
Him: Okay
Him: Seems like you know something i don't know
Me: Yes, you are neither of the men you say you are
Him: **** it this is the whole truth you have been waiting for
Him: Now i know you are going to run far away from me
Him: The white always hate the black
He sends two photos of a young Nigerian claiming his name is Lee
Next up is Malcolm Roberts. On this scam I have spoken with 3 or 4 people and finally get passed over to a kid
Him: You have a good heart I know
Him: Why?
Me: Because you are not in Mexico
Him: Where do you think i am then?
Me: Not Mexico
Him: Do you promise to send me the cards if i tell you my location?
Me: You have to be honest
Him: Okay
Him: Illinois Chicago
Me: I don't think so, you are still not being honest with me
Him: Okay
Him: Nigeria
Me: Now I believe that. What is your first name?
Him: Monday
Him: Why?
Me: It is nice to know who I am talking too. I guess you're in Lagos?
Him: Yes
We talk more and his name changes to Runo who is 18 years old. Look at the attached image, he doesn't need to do this.