SCAMMER: Jerry M Scott
by Wolfe-girl
(CA)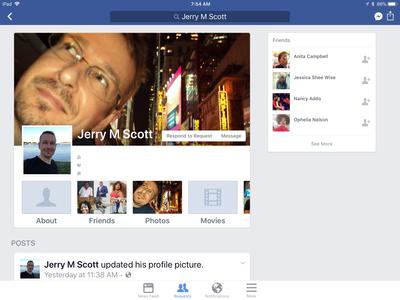 Facebook Timeline Screenshot
Another Facebook Friend request that is 100% a scammer. How do you know if you're being friend requested by a scammer?


1 - Their Facebook profile is very new
2 - They either have no friends....or all of their friends look African--even though they're white
3 - Very few pictures...many times just their timeline photo and their profile pic
Join in and write your own page! It's easy to do. How? Simply click here to return to Nigerian Dating Scams.