Anesthesiologist from Ukraine
by Anonymous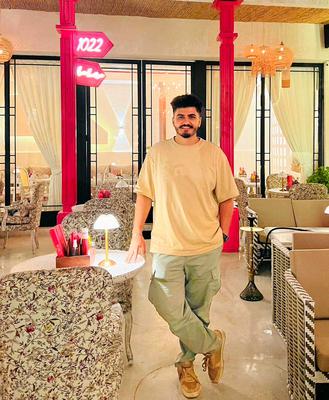 This guy I met in dating app Aisle, claimed to be from UK and studied in King's College London but a native Indian named Aadhik.


We started talking on WhatsApp when he told that his mother deceased when he was 7 and dad working in UK in a bearing company.
He was posted in Ukraine for a 2 years program treating soldiers. This story was enough for a red flag but I wanted to check on it on what he does.
He told that he never visited India but then his photos were from a Cafe in Delhi. Attached photos. But surely these are stolen photographs.
I found that out with the Google lens option. When I confronted it to him he answered 'LOL, I mean I never had a vacation in India or visited as such but was there for business trip'.
He called once but was not ready for a video call. Reason given military base doesn't allow WhatsApp calls. He talked or tried to talk in a British accent. Ultimately he asked to move to Google chat within 3 days of talking on WhatsApp.
That's when I decided to block him out. I did not end up being exploited. Thankfully.
I would say to all, beware. You are strong. Don't be fooled emotionally. World has cruelty. Save yourself.
Don't open up to strangers.