Bank Accounts Used For Money Laundering in African Scams
by Biggles777
(Australia)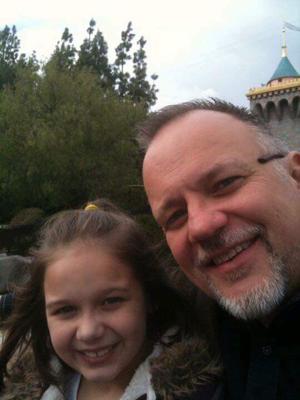 Stolen Image of Innocent Man Used by African Scammers
Hi


In African online romance scams a victim never pays in the name used as the front for the scam. The name is of an "agent", "supplier" or some other excuse. These four accounts have been used against women in scams reported elsewhere on this site.
They're obtaining money by deception and laundering it. Some are front companies. Each has a link to the scam and one of the images of the innocent man they used is also attached;
The first is Jemies Barry another oil rig scammer on WWF2. The scam is linked below and you can see it's a farce and he admits to being Nigerian;
https://www.watchforscams.com/jemies-barry-oil-rig-engineer-scam.html
Bank account used;
BENEFICIARY NAME : TERESA LANGE
BSB 306453
ACCOUNT NUMBER : 0052686
BANK NAME : BANKWEST
BANK ADDRESS : 159-175 CHURCH ST, PARRAMATTA NSW 2150
The next an account used by another oil rig scam on WWF2 Roland James. He breaks machinery and wants the vivtim to send 50,000 Euros. Link to scam below;
https://www.watchforscams.com/roland-james-north-sea-oil-rig-contractor-on-wwf.html
Bank account used;
Name : Jan P Trexler
Bank name : Wells Fargo
Routing #053000219
Accounting # 360998937
Owner address :Morlan Park RD,
City: Salisbury
State: North Carolina
Zipcode: 28146
Bank address : 1300 W. Innes St.Salisbury, NC. 28144
The next is of Kevin Scott an oil rig independent contractor you meet on Scrabble GO. A link to his scam below;
https://www.watchforscams.com/kevin-scott-dolphin-drilling-oil-engineer-in-poland.html
He wants $5000 sent to the account below;
Account name::Levenia A Bean
Account number::5967118257
Bank name::Wells Fargo
Routing number::111900659
Beneficiary's address::House 13021 Donegal way Houston, Texas 77047
Bank address::10116 Broadway Street
Pearland, TX 77587
Swift Code::WFBIUS6S
The next is another oil rig scam from WWF2. The name Mark Donald aka Mark Donad and the scam is linked below;
https://www.watchforscams.com/mark-donald-aka-mark-donad-halliburton-oil-rig-contractor.html
Gwen Lloyd
Account 12-844-1788
BSB:082-879
Swan Hill Victoria
SWIFT CODE:NATAAU 3303M
Another one who is a Nigerian.