Phil Odonnel and The Deep Hack Team - oil rig scam
by Len
(Martinez, CA USA)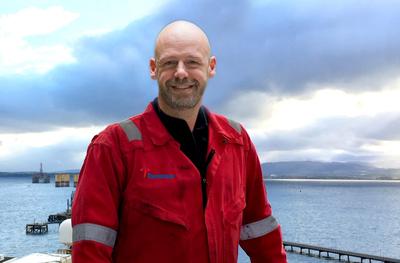 Phil Odonnel Picture
The name of the scammer is Phil Odonnel in LinkedIn and his profile states he is a Sr. Drilling Engineer for North Oil Company in Houston and said he's 53. He has been on LinkedIn since 2019 and already connected with over 700 people with most of them are women from all over the world!


He claims he is a widower since his wife died from giving birth to his daughter. Her name is Stephanie who is 7 and living with a nanny and he even provided 2 pictures of her. He also claims his parents are both dead and he has no friends. So, when he needed money, I was the only one who he could depend on.
After two months, I ended my relationship with him after he tried to scam me twice and I didn't give him a cent! I blocked him on WhatsApp and LinkedIn.
However, I received an email from someone else calling themselves the Deep Hack Team, trying to scam me for $2000 and threatening with malware on my iPhone and spreading personal information and picture with what looks like a link and there were two attachments.
They wanted to be paid via bitcoin. I immediately marked the email as spam and blocked the sender. They tried to call me twice and sent me two texts stating sadly I didn't meet their demands so now they are going to publish my pictures and messages. I blocked the number and took a picture of their text.
I called my local police and the officer said most likely they did not get my phone directory and they were trying to scare me to pay them. He recommended I could change my phone number and email address.
And I'm glad I took their advice as well as from some folks here on watchforscams.com because I have not heard from them since I changed my contact information.
I am fortunate that I took steps to protect myself and did not give in to their bogus demands. I am so grateful for this website and hope we can help more people avoid becoming victims of these vile scumbags!
ED: thank you for your kind words.