More Pictures of Innocent People Used in Nigerian Romance Scams
by Biggles777
(Australia)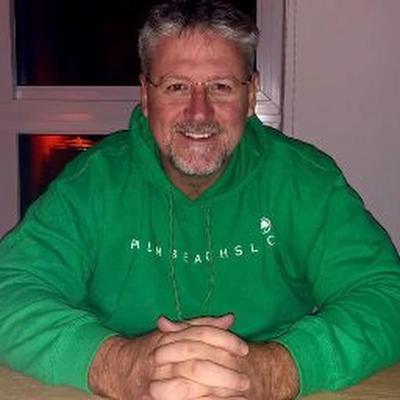 Stolen Image of Innocent Man Used by African Scammers
Hi


Another page with pictures of innocent people used by Nigerians in online romance scams. Some of the scams have pages elsewhere on this site. Otherwise it's some of the details of their alias with a picture.
The first picture is of a man claiming to be George Richards. He claims to be a mechanical designer in New Orleans and agrees it is a beautiful city in the state of Arizona. Like them all he is in a hurry and impatient. On Scrabble he says if my alias doesn't want to talk with him on Hangouts she should block him. It would help if he actually had accepted her invitation. Email in use: georgerischard0874@gmail.com
The second picture is of a man claiming to be Jayden Lucas and his son. A doctor in Nigeria for the past 5 months. He says he is 59 and lost his wife years ago. He does not name his son or how old he is. He is also extremely arrogant and demanding. We argue over everything from WhatsApp to my Hangouts online status. He doesn't ask as much as tell the victim what to do.
Him: What is going on over there
Him: what are you doing??
Him: Tell me now
Him: I have been waiting
Me: Who are you to demand what I'm doing?
Email in use: lucasjayden79@gmail.com (classic red flag with names reversed)
WhatsApp number: +2349025938682
The third picture is of a man claiming to be Jacob Anord, 59. Mother Australian and father American both having passed away. He is on his final contract and claims to be in Anchorage, Alaska. He says he works with the Doyon Drilling Company INC which is a real company.
Red flags aside, you know this is a scam from a search of the first image they send. Email in use: jacobanord03@gmail.com
The fourth image is not of a man. It's the remaining balance on a steam wallet gift card. It was used in the Brian Johnson scam linked below;
https://www.watchforscams.com/brian-johnson-us-army-united-nations-ireland.html
A gift card scam and his reason for asking is he needs cash for data. What you're really being shown is the balance of a card he has scammed off a victim. Now he wants you to be the next.
If you are ever shown a Steam wallet balance with a request for money via buying Steam cards, do not do it.