Timeshare Scams
Some timeshare offers are genuine, but there are enough timeshare scams around to give the industry a bad reputation.
So what is a timeshare - it means you and other people are buying a property, and sharing the time you spend in it.
It is an extremely profitable way for developers to sell real estate by dividing it into 'timeshare' units.
Some timeshares guarantee you a week a year, where others allow up to 3 weeks annually. What you pay for is a share of the property value itself, and a share of the 'common area' costs and maintenance.
Types of Timeshares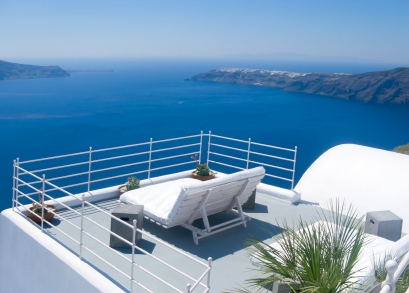 The main types of timeshares are:
Fixed unit and fixed week. With this type you buy the deed to the property and this entitles you to use the property for the same time period each year
The right to use agreement. With this type you lease the property for a set time each year for a number of years [usually 10-15], but the ownership of the property remains with the developer
Points based or vacation club. This plan lets you purchase points that are used like money to buy time from various resorts
The time used can be either fixed time that involves the same weeks each year, or floating time, where you reserve a certain season each year. The actual dates you want are reserved on a first-in basis
The Sales Pitch
Most timeshare opportunities begin with an informative presentation that has a hard sales pitch. The people attending have usually responded to a mailing offering a cheap travel package or a gift or other incentive. Some tourist information storefronts convince travelers to attend a nearby presentation in return for tickets to a local attraction or dinner at a local restaurant
Common incentives with timeshare scams include free cars, boats, free vacations at exotic locations or large sums of money just to attend the presentations
The salespeople are very good at what they do and have refined the sales pitches over the years. No matter how strong you think your sales resistance is, be aware a lot people end up signing up when they attended a presentation with the 'we won't be buying and are just going to collect the freebie' attitude to start with
Things You Should Know
Timeshare properties very rarely appreciate in value. They are usually only worth about 60% of what you pay for them because of the sales cost. If you want to re-sell, you are unlikely to even get 60% of your purchase price, and then the agent will usually take up to 20% commission
The sales contract usually includes a clause disavowing any claims/promises made at the sales presentation
The maintenance costs will increase over time and not remain static. Check to see if the developer has the ability to increase these costs easily as you could be in for large annual increases in the costs and be unable to do anything about it. There may also be special assessments
Timeshares are difficult to sell as the supply exceeds the demand. A lot of owners end up selling for below 50% of what they paid for them. Don't view a timeshare as an 'investment'
Find out if it is a deeded timeshare or non-deeded timeshare. Deeded timeshares mean that you are buying into actual real estate property. Non-deeded timeshares operate like club memberships where you have rights to use the property but you do not actually own it
Timeshare sales agents are not required to be a  real estate agent therefore if they are not honest, they do not need to worry about losing any type of license
If you want to consider buying a timeshare, consider buying one on the open market, as you are likely to purchase it at up to 50% off the original purchase price, and avoid the timeshare scams
If the sales pitch talks about the cost of the timeshare being less than 10 years of paying for a motel, remember to add the annual maintenance cost to the purchase cost, as well as the interest on the loan! These will usually make the cost of the timeshare much higher!
Exchanging weeks of your timeshare with any other resort you like, is a strong sales pitch, but not easily achieved unless your timeshare is a top property, in a top vacation spot and the week you own is in the high season
The discounts quoted by sales people in sales presentations are usually false. The original price is usually inflated by the amount of discount being offered, so the discounted price is usually the normal selling price
Claims of a 'special price' just for today are rarely true. You can usually go back the next day and find they are offering the properties at the same price
The sales presentations are stated as usually only lasting 60-90 minutes. In most cases they are 2-3 hours. Statistics show the longer they have you during the presentation, the more chance you will sign up!
Tips to Avoid Timeshare Scams
If the prize or incentive seems to good to be true, it probably is. Make sure you read the fine print and make sure you aren't required to pay anything upfront, or in order to claim your prize
Treat a timeshare the same way you would any real estate investment. Carry out research and educate yourself on property value
Don't buy or sell on the spot. Get some independent advice and then sleep on it. The pressure to buy on the spot is to prevent you from getting advice and comparing prices, usually because the price is way too high or the contract is harsh
Check to see if the contract has a 'cooling off period' where you have a day or two to change your mind. If it doesn't have one, ask for one. If they refuse, don't sign!
Have the contract reviewed by your attorney before you consider signing. Check to make sure it contains everything the sales person told you about the property
The sales method usually involves you sitting through a presentation in return for a prize, discount, or some sort of incentive. Make sure you don't have to pay anything to collect your prize. Remember if the prize or discount is genuine, the reason they can offer it is because the high pressure sales pitch is very successful, and the inflated price of the property is covering the cost of the 'giveaway'
The bigger the win [prize or discount], the bigger the risk and the more chance you are dealing with timeshare scams. If you receive a boat or car or an all-expenses trip to a foreign location, in return for sitting through a sales presentation, it is most likely a scam
The presentation and sales pitch are usually high pressure, however if you find it too much, get up and leave. Don't be talked into staying if you are feeling uncomfortable by sales people who won't accept no, or are overly pushy or aggressive
Where possible, visit the property or resort. This is the only way to know exactly what you are buying, as some timeshare scams require a large deposit and yet the property isn't even built yet, or is in a run-down condition
Don't call a 1-900 number in order to book your prize trip as this is a strong sign its a timeshare scam
Ask for the names and contact details of people who were happy with their decision to purchase a timeshare
Research the company. Good places to start are the Better Business Bureau and your local Consumers Affairs office
Be wary of timeshares out of your home country because if you become involved in a scam, it will be very difficult working with foreign authorities trying to get your money back
More Information on Avoiding Timeshare Scams
Don't become involved with a timeshare company if the sales people won't let you take the contract home or get independent advice
Don't become involved with a timeshare company if they tell you their price is a special offer that is only good for that day
No matter how good the deal looks, don't sign on the spot. Get independent advice as you would with any other real estate investment
You can find more information about timeshare scams at the Better Business Bureau and Federal Trade Commission offer more information about avoiding timeshare scams. Your state attorney general's office might also have specific or general information about timeshare scams and offer an avenue to file complaints
Carry out a web search using the name of the business along with the term 'scam' added on as well as going to the Consumeraffairs.com website and read if there are complaints against a company or website you are suspicious about
Do You Have A Great Story, Tip, or Experience With This Topic?
Do you have any knowledge or experience of timeshare scams to help others.

Share your story, tip or review with the world!

What Other Visitors Have Said
Click below to see contributions from other visitors to this page...

Learn About Both Types Of Timeshare Scams: (The Resort Scam and The Resale Scam)

Every day people stay or vacation at a luxury timeshare resort. They arrive at the resort for different reasons, but all resorts have the same goal in …
Timeshare Scams