Stanley Miles Independent Oil Rig Contractor Scam on WWF
by Biggles777
(Australia)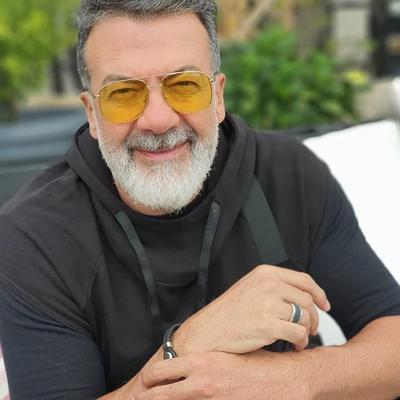 Stolen Image of Innocent Man Used by African Scammers
Hello


Stanley Miles is on the game Words With Friends, username on the game StanleyMiles. He doesn't tell you much on the game and wants you to move to Hangouts with him. Once there he is reluctant to tell you anything about himself. He doesn't exactly say where he is from but it appears to be Ireland.
He says he is 51 years old, has a son Greg in Headfort School, Ireland, never says how old despite Greg having a Gmail account and always being online the same time as Stanley, even if it is 3 or 4 am in Ireland. Lost wife a "few" years ago in car accident and doesn't speak any more about who he is.
Works for Transocean on an oil rig in the Gulf of Mexico that changes his story as initially he said he was a marine engineer doing construction on a ship. If he is talking about himself or work he is unable to do so and his story is all lies even though Greg's school and the oil company are real. That changes. Greg also says his father is called Tony Baron.
He has declared love and Greg, who is the same person, is always around. I tell him and Greg I am sending a man called Serge who works for Exxon $5000 in iTunes cards and he tells me I am being scammed.
Him: Hello why are you not replying me?
Him: Or did I said anything wrong?
Me: Look back and answer my questions
Him: Okay
My company I work?
I work at transocean.
Transocean oil rig in Gulf of Mexico
Me: I know that. How do you get on an oil rig without any company identification?
Him: I'm at the department of marine engineering here, I do welding of pipes and I also do the cinstructing of pipes here
Him: Yes I was with my Company I'd card here... when I was working I mistakenly drop it on the water, I could not get it in time...(dropped it in the water?)
Him: But I made a call to reach the company, told them about its, they will surely get me a new one as soon as possible.
Me: Well that is just it. You have nothing that says who you are. Only excuses.
Him: Okay, I will send those to you soon
Me: I do not think so
Him: I will like to do a video call with you now, so that you can see my face...
But my computer camera is not good.
Him: I have been truthful to you from the beginning okay.
Me: Oh another excuse. You're on an oil rig. They have computers with cams for employees to use and satellite communication connections.
Him: I'm a honest man and I man of my words.
Him: Yes we do have computer facilities here, but they are used for the company works only.
Him: I have my mini laptop here with me
Me: I doubt that very much. I think you must get tired of making excuses
Him: I'm not giving you and excuse okay, i am telling the truth
Him: Why say I'm lying ?
Him: Immediately I leave this rig, I'm coming to meet you in person
Me: Because you are
Him: I'm not
Me: You are
Over to his "son" Greg
Me: I think your father is in a fluff
Greg: Mom what are you talking about?
Me: He says I am being scammed. But I think he is one
Me: Love mom
Back over to Stanley
Him: Yeah, you need to have time for both of us
Me: No I don't. I've met a lovely man on an oil rig and just sent him some iTunes cards
Him: Okay
Him: So you have a man you are talking to
Why did you not let me know about it
Why waste my time
Me: He's a lovely man called Serge
Him: Oh really
Him: Where is he from?
Me: Texas he loves line dancing like me
Him: Oh okay
Him: But I think you have been scammed by serge
Him: Scammers always ask for iTunes card, that's what they do
Me: Why it's only $5000?
Him: I'm so sorry he has scammed you
Me: No I am,sending him 10 more tomorrow
Him: Serge is not real he is lying to you
Him: I can prove that to you
Me: Well I think you're not real
Him: I'm hundred percent real
Him: The realest man you will ever meet
Him: Ask me anything and I will tell you
Me: I don't think so. You have two names
Over to Greg without me saying a thing, it has to be the same person.
Greg: My dad only have one name but on his page he has another name called tony baron
Back to Stanley
Him: Serge is not real, he is lying to you
Me: No he is a man's man on an oil rig don't you love it?
Him: Tell him to tell you about his work
I can prove him wrong, he is a scammer
Him: Scammers always ask for cards
He is lying to you
Him: Did he tell you about his relationship status?
Me: Yes he is married but
alone on the rig in Gulf of Mexico. What poor man!
Him: He has a wife and you are still talking to him
Him: If he leaves the oil rig he will definitely go back his wife
Me: Yes we're good friends. Am I not allowed have friends?
Him: I assure you that
Me: Well he can do that
Me: Don't you help your friends?
Him: When did you start talking to him?
Over to Greg
Greg: Have heard of that word scammed before they only takes iTunes card from someone
Me: No that is fine I'll give him Bitcoin instead
Greg: Ooh mom you have just been scammed
Greg: What's the man name?
Me: Why? It is only cards and Bitcoin
Greg: Mom you let my dad down by following another man after all the love he heard for you
Greg: Very soon he will ask for money
Me: Well your father has told me names. Thomas Fred, David Martinez and now Tony Baron. (I confuse myself)
Greg: You betrayed the man that love you and go for a scam
Eggs fly as I start sending used iTunes cards and Photoshop images of a man on an oil rig. Over to Stanley again
Him: Are you in love with this man?
Me: No, just a friend
Him: Okay
Him: So why did you stop talking to me?
Him: We do help our friends who are in needs, I also help my friends too, but That man is not telling you the truth, he has no wife he is not on an oil rig.
Him: He does not live in Texas
More eggs fly as Stanley is called on his lies and Greg is ignored. He send images of oil rigs, cruise ships and inland barges. I become confused by his changing story as he says Cruise ships are used to transport equipment to oil rigs. That changes to his company having all sorts of ships as does who he works for.
Me: Well we can talk about the ship building equipment you use
Him: I sent you this picture, this is an oil rig
Him: The company I work in works here
Me: Okay well that does not make ships
Him: And this is a ship
We normally use ship to transport Goods to the oil rig
And we also have barge that take the oils we drill to safety (It is a ferry in the Mediterranean)
Him: And this is a barge (He's close but it is an inland barge on the Mississippi)
Me: You sent me a picture of a ferry. I don't think they use a ferry for oil rig equipment transportation.
Him: We don't use a ferry on an oil rig job
That ferry is for the company
We only use a barge and ship for carrying good and equipment to the rig and out the rig
Me: You sent me a different ship before. It was a passenger liner
Him: Yes we have so many ships here in the company
Edit out fluff
Me: Serge works for ExxonMobil
Him: I know you trust Serge because he told you some things. I do not know what he has told you the past few days you guys have been chatting. I want you to follow your heart. You should know that if someone loves and care for you, they will not hurt you. I really do care for you and am very honest about my job. I can tell you everything about my job if you like to know, then you will know am saying the truth.
Him: I work for a reputable company. I own a oil drilling company and I currently have a contract with Noble Corporation PLC, my contract is located at Noble Sam Turner and Noble Han Deul oil rig at the North Sea. This 2 rigs are manage by Noble Corporation PLC.
Him: If, Serge is telling you the truth about himself. Ask him what oil rig he is working at now and if he answer you, ask him where those rig are located. Then let me know, I will tell you if that rig is manage by Exxon Mobil. If he truly is a Exxon Mobil worker, the rig he works for should be manage by Exxon Mobil
Him: After that, ask me about my job and I will tell everything you need to know and my Company also
Him: All I wish for you is the best in life and I want to have a future with you and be happy with you forever.
Me: Well he uses his ExxonMobil email. His rig rig is in the Jack Field oil reserve.
Me: I have a question
On it goes as more eggs fly. I use a fake Exxon email and send more Photoshop images of a man on an oil rig. Google is mentioned a lot to him and Greg to search their images which are all over the web. As you see he goes from the Gulf of Mexico to the North Sea. We're both confused by his changing story. I tell him Serge is in Dallas and paid me back. He declares his love again and I have no interest.
Emails to avoid
stanleymiles360@gmail.com
Gregm0116@gmail.com