CORRUPT LYING. COWARD
by Anonymous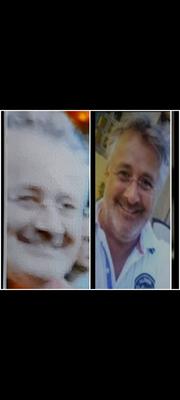 Single Millionaire, 2 sons, Nope 2 daughters. Is a close friend to Simon Stepsys the famous bitcoin Master Scammer. Look him up. He robbed me to travel to follow Simon and pay for his courses to invest. By his own words he fails at most things he has done. The Man in photos is Stephan Michael Baensch.


Larry he uses also in Germany. In the US I was told he is Stephan Hunter. Said he lived Maryland. Photos tell the truth. He has two huge houses in Germany. Said he had a big house in Maryland.
Newest business is called Stephan Baensch Room Solutions eK.
02234 6892328 phone
I found fake numbers for every business and uses the very same address. I read he is A Master Painter. Sure thing paints himself to be. The catch. At first said from Athens Greece. Look up Romeo brothers in Toledo Ohio. Blake 17 yrs of age. I was sent his handsome pic with blue eyes and I was told he is Anthony my brother.
We chatted once and he has a deep voice. The 17 yr has a very deep voice. Later I discovered Stephan
was using a voice changer and the deep voice really was Stephan. Just lies and more.
Look up Ohio Brothers for the story how this Man exploited this young man because he knew Anthony would die in car accident and it worked with his lies. The story is horrific.
It will tell you what a low life Stephan (Michael or Larry) really is. He took a lot of money from me. In the first pics I saw of Stephan you will see he had blue eyes and glasses but the pic beside it is his most recent and the others are gone and his eyes are not blue and no glasses. This is just a bit.
If you come in contact please leave an email and I'd like to compare. I have more I can share. Ladies I just found his daughter Julia Stephan who is a young actress Judith Baensch the wife.
He refused to claim the pictures of him. Be careful. He is a lying danger. He will not say to you much. We'll I searched the criminal. You must report him everywhere including Germany and US and the Nigerian US Embassy.
He is wicked.