Gabrielle Barlowe Gemologist gabbygems.com / Date of posting: June 20, 2022
by Samantha B.G.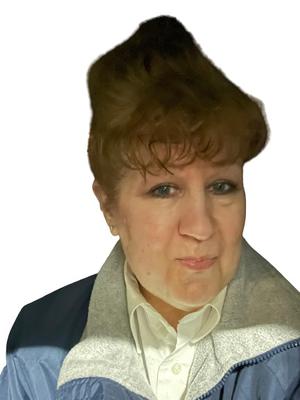 Phony gemologist
Name / Alias: Gabrielle Barlowe


Supposed Credentials: GIA Certified Gemologist and Jewellery Appraisal Professional with over 20 years of experience.
Website: https://gabbygems.com/
Where one can find the facial image?: Home page
Date that website was first registered: 2022-05-12
Website domain registrar: NameCheap
Website hosting provider: NameCheap
Physical address(es) cited on website:
Federal Way, Washington, 98003, United States (Yes, an incomplete address)
Phone number cited on website: +12533916712
(On the Contact page, the letters 'Uk' appear, but no phone number next to these letters. As such, there is a just a U.S.-based phone number)
Does area code of phone number correspond to physical address?: Possibly. The phone number relates to a part of the State of Washington.
Email address cited on website: info@gabbygems.com
Content served up by Amazon AWS?: Yes eg. https://gabbygems.s3.eu-west-1.amazonaws.com/2022/05/Gabrielle-Barlowe.png
https://gabbygems.s3.eu-west-1.amazonaws.com/2022/05/KbVS74cm-logo.png
The Gabby Gems site also refers to an image taken from a Kochell Gems jewelry
appraisal scam site: https://s3.us-west- 1.amazonaws.com/kochellgems.com/2021/10/map2.png
This is the only jewelry scam site identified by this author featuring this particular woman's face, as it appears above. The website does, however, have similarities with the following jewelry scam sites, some of which have scam alert web pages featured here on Watch for Scams:
Julia Dimaggio juliadimaggio.co
Sandra Hall Gemologist sandrahall.co -- see https://www.watchforscams.com/sandra-hall-gemologist-sandrahallco-date-of-posting-may-19-2022.html
Zaee Harris Gemologist zaeeharris.com -- see https://www.watchforscams.com/zaee-harris-gemologist-zaeeharriscom-date-of-posting-may-19-2022.html
Carola Johnson carolajohnson.co -- see https://www.watchforscams.com/carola-johnson-gemologist-carolajohnsonco-date-of-posting-may-19-2022.html
Carola Kemp carolakempgems.com
Cynthia Lewis, Royal Glamour Gems royalglamourgems.com
Martina Paugh Universal Gems Diamonds Experts universalgemsdiamondexperts.com -- see https://www.watchforscams.com/martina-paugh-projectconsultant-manager-universalgemsdiamondexpertscom-date-of-posting-may-20-2022.html
Andreea Sasser Gemologist andreeasasser.com
Sandra Smith Gemologist sandrasmithgems.com
Claudia Denise Wallace Gemologist claudiadenisewallace.com
Other jewelry appraisal scam sites that may also have similarities to the Gabby Gems scam site are:
Christoffel Berend christoffelberendgems.com
Holly Bradarsh bradarshdesignsgems.com - see https://www.watchforscams.com/holly-bradarsh-gemologist-bradarshdesignsgemscom-date-of-posting-may-22-2022.html
Samantha Hudson glamoriagems.com
Alison Kochell alisongemstones.com - see https://www.watchforscams.com/alison-kochell-gemologist-alisongemstonescom-date-of-posting-may-22-2022.html
Tony Kochell kochellgems.com - see https://www.watchforscams.com/tony-kochell-gemologist-kochellgemscom-date-of-posting-may-22-2022.html