Nigerian Scammer Lucky Joseph
by Biggles777
(Australia)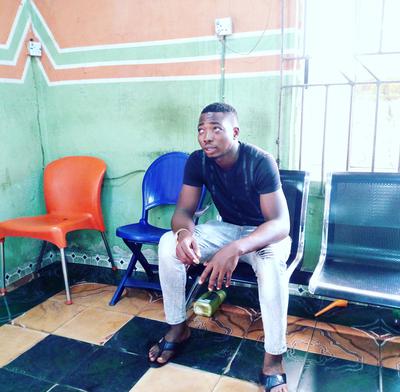 Hi


Lucky Joseph says he is a 26 year old Nigerian on Scrabble GO. Unlike others on the game he says he is living in Lagos and asks to go to Hangouts as a friend.
He is unemployed and says he works in construction for another man also called Lucky. He wants a single western woman to love him after he falls madly in love with her.
He only wants money and has a reason as to why you should be sending him gift cards and bitcoin. At first he wants 5000 for a fashion outlet. Then he needs 1000 for internet and phone data and after that he is dying in hospital with malaria and wants thousands more.
He is not called Lucky and he has taken images of other young Nigerians though he does make a mistake. His email, scrabble profile and WhatsApp data are all throwaway and the other "Lucky" is a different alias of his.
The attached are pictures of the man claiming to be "Lucky". The image of the drip is not him and this is very common in Nigeria for them to admit they are a national of that country who falls ill and is dying and only you can pay their hospital bills.