Peter Anderson on WWF an Oil Rig Marine Engineer/Diver
by Biggles777
(Australia)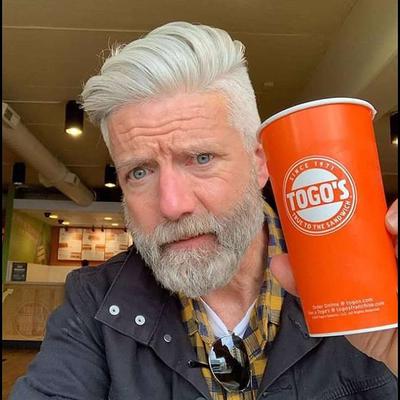 Stolen Image of Innocent Man Used by African Scammers
Hello


I met one Peter Anderson on words with friends while playing the game. He approaches you while playing and starts to ask the usual questions a scammer would.
Are you married?
Do you have children?
Where are you from?
Are you close to any men?
Do you own or rent your house?
What are you looking for here?
Okay, those are all classic questions you are being sounded out to be scammed. He then asks for your number for WhatsApp. I decline with an excuse I am not going to give any number out. He then asks if I have Gmail Hangouts which I do. I make a mistake and give him mine. He sends a chat invitation that hides his email address.
He does try to call on Hangouts but I decline. A chat discussion then starts up and it is one sided. He asks the questions and he is clearly trying to obtain all your personal data. Such as address, date of birth, school your child goes to, your work address, company name, do you have a drivers licence and passport. All of his questions are data mining your identity for use elsewhere.
He asks for photos and gets three. Of two different women! I ask for his photo and he has a broken phone and will send it later. I persist and offer a WhatsApp number for a photo of him. He provides
one and I give a number of another scammer.
About him I learned he is originally from Norway aged 58 with two teenage children, a boy and a girl. Wife dead for three years, cause not mentioned. He does not name his children. He initially says he is in Houston, Texas. That soon changes without any explanation to an oil rig off the coast of California and he changes his occupation to that of a deep water diver from marine engineer.
During the time you talk on Hangouts he disappears from the game and blocks you on it. You are left with no means of contacting or finding him other than on the Hangouts chat feature.
The image he sends, attached here, is of an innocent man. A Google search returns 11 different names and 7 different emails, all Gmail. The innocent mans images are used by African scammers frequently.
He is confronted about the photo he sends, and unlike others, he does not answer you and just walks away blocking you on Hangouts.
Him: That is nice hope all is doing good with you
Me: Hello Peter I am sorry I am back at work again. Hope you are well. May I ask why your photo is on the internet with a lot of different names and email addresses?
Blocked!
If you see this name and a variation of peteranderson17@gmail.com it is all lies and a scam.