Pictures of Innocent People Used in African Romance Scams
by Biggles777
(Australia)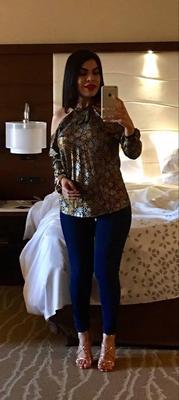 Stolen Image of Innocent Woman Used by African Scammers
Hi


Another page with pictures of innocent people used by African's in online romance scams. These are of women used against men from well known dating sites such as Match.com and POF. Match in particular has many fake profiles and scammers.
You meet Marianna Martinez on Match.com Australia and she says it is a great idea to use Gmail. Once there you play ping pong and she claims to be in Istanbul. Hangouts is not used. She has flown back to Sydney and wants to chat
Skype is.mariannamartin868@gmail.com we connect, I cover my cam and the woman is in a car in Sydney at 10pm. Well it was a left hand drive and sunny. The sun doesn't shine at 10 here, ever and we're right hand drive.
Long story short she falls in love and has to return to Istanbul. She finishes her business and is coming back to Sydney to be with me. But her credit card doesn't work and she can't access her bank account. She needs $600 to cover her airfare home.
The account below is that of the money launderer
Bank Name: Nab bank ( National Australia Bank )
Account name: Michelle McConchie
Bsb : 083004
Acc : 945105688
Attached is a ticket I'm sent with the name excluded. I replied and told them some of their mistakes. But where they really fluffed it was maintaining that "Marianna" lived in a naval base.
Email used: mariannamartin868@gmail.com
The second two images are of Hannah Brookes and the scam is linked below;
https://www.watchforscams.com/pictures-of-innocent-people-used-in-african-romance-scams7.html
I pushed this one and it was disturbing but the third payment account is
in the name of the scammer