Charles Moffatt, Aurora Springs CO, Atlanta GA, and FL
by Missy
(Atlanta, GA, USA)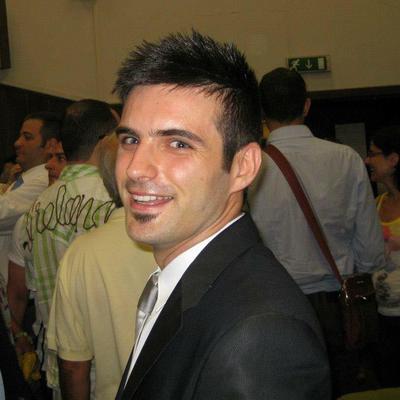 FB Profile and CMB dating profile pic, has since been removed from FB
His backstory: Born in Switzerland. Dad died when he was young, so he moved in with his uncle in Italy. Has a sister and brother who live currently in Switzerland. He claims to be from Lugano, and that he has a 12 year old daughter from his "early manhood".


He says that he is looking for a relationship after years of being single because his last relationship ended with him heartbroken. He had been engaged to a woman in Lugano, and when he had been traveling a lot to "get deals" and make more money, he had discovered she was cheating on him.
The photos he shows are a guy who could be Italian. Whoever this guy is, "Charles" has a LOT of photos of him - him with his brother, on vacation, at the beach, in the city.
He claims to be an independent contractor for BP. The story he tells is that he has to go to London for a "presentation"-- coincidentally right around the time you first say you want to meet him in person. While in London, he texts to say that he Won the contract and has to fly to China immediately to oversee production. Both of the women whose story I know were given this exact same timeline (but at two different times), and he even sends a photo of "himself" giving his presentation at BP. Same photo to both women on different dates.
A million red flags, but I played along to see where it was going. He sent photos from London. I did a reverse image search and found them on various news sites. He sent a photo from China of him supposedly in front of a church there. Funny though... I recognized the church. I've been there - It's the cathedral in Milan Italy. When he sent photos of him and his "brother"... he said they were in Italy. I tracked those down online too--- Greece.
The money lead-up started when he was in "China". The factory workers demanded a higher salary, and he couldn't get the shipment fees paid at the wharf. I never offered money, and his texts/emails started being more and more infrequent. He gave the same story to another woman, at another time.
He said he had told his sister that he "finally found love" and is madly in love after about a week of texting. In one case, a woman hadn't even sent him any photos of herself, and he was writing to her how beautiful she was and how he was "so horny" thinking about her while he was traveling.
But back to my experience with him -- I finally told him I knew that he was a scammer, that I had traced his IP address from his emails and that they originated in California, and filtered through Nigeria.
His replies were rude. He called me a gold-digger, etc, etc. LOL. And interestingly enough, the trace on those didn't involve Nigeria- they were traced to originate in California and only had USA IPs. He's obviously using a VPN.
The photo and name he used was also a profile on FB. I contacted all the women on his friends list and let them know he was a scammer.
A couple replied in thanks, saying they had "met" him on dating sites, but another one said she was his girlfriend and that she was ready to leave her husband for him. I showed her all the proof I had, and a few days later, she said that she believed he really was in China. I just blocked her. She was either a complete idiot or another scammer in on it with him.
He then deleted the profile image from the FB page and hid his friends list. It had also contained various groups that he had joined -- single mother groups, divorced mom groups, Philippino-American groups, Italian-American groups, San Francisco area job search groups. His FB profile page is
https://www.facebook.com/charles.moffatt.180
Two emails that he uses are charles_c2@aol.com and charles-c2@aol.com.
The phone number he uses is (303) 632-9523, which is an Aurora Colorado USA number. An identity search finds a Charles Moffett in Aurora - not sure if it's the real person or just a stolen identity that this scammer has found and is actively using - but it makes his story seem more realistic that the puzzle pieces fit together quite well.
So beware! If anyone has been scammed by this guy using other names, please comment and warn others!